Eclipse Day Brazil 2010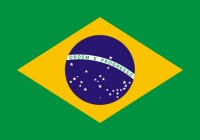 This Eclipse Day Brazil 2010 is the first Eclipse event in Brazil at all. Experts from the Eclipse community will discuss how you can build and deploy applications and speakers from software companies and system integrators will share their practical experiences of using Eclipse technologies for their solutions.
This event is for software architects, development managers and senior developers of private companies, public institutions and system integrators in Brazil that are interested in adopting Eclipse for their software.

The majority of the presentations will be in Portuguese (Brazilian). For the few English presentations there will be a simultaneous translation.

Date & Location
Wednesday, September 15, 2010
Hilton Morumbi
São Paulo, Brazil

Agenda

08:30-09:00

Registration

09:00-09:10

Opening of the event

09:10-10:00

Keynote - Mike Milinkovich, Managing Director Eclipse Foundation

10:00-10:30

Eclipse SOA Initiative - Dr. Ricco Deutscher, CTO SOPERA

10:30-11:00

Eclipse as Strategic Company Platform - TBD (Leading Brazilian Bank)

11:00-11:30

Coffee break



Track 1

Track 2

11:30-12:15

Presentation Sponsor A with Brazilian reference project/customer

Presentation Sponsor B with Brazilian reference project/customer

12:15-13:00

Presentation SOPERA and Government of São Paulo

Presentation Sponsor D with Brazilian reference project/customer

13:00-14:15

Lunch break

14:15-15:00

Presentation Sponsor E with Brazilian reference project/customer

Presentation Sponsor F with Brazilian reference project/customer

15:00-15:45
Presentation Sponsor G with Brazilian reference project/customer

Presentation Sponsor H with Brazilian reference project/customer

15:45-16:15
Coffee break

16:15-17:15
Panel discussion

17:15-17:30
Closing of the event

Sponsors

| | |
| --- | --- |
| | SOPERA supports companies in realizing service-oriented architectures (SOA). The platform is based on the SOA platform of SOA pioneer Deutsche Post DHL. SOPERA ASF is an open source, modular, standard-based SOA/integration suite. Learn more at www.sopera.com. |
| | The Eldorado Research Institute is a non-profit association of companies. Eldorado works in Information and Communication Technology and is dedicated to research and development new software and hardware technologies. Eldorado is an associate member of Eclipse Foundation since 2008 and has developed Eclipse based products and contributed to Eclipse projects since 2006. Learn more at www.eldorado.org.br. |
Sponsor Program
Exhibition-space of ~12 m²

Logo on this website and on the event

Presentation slot of 45 minutes on the conference

Lunch and coffee-breaks

Participation list and analysis of questionnaires of participants

Participation as panel member in the panel discussion

2 conference tickets for company-representatives

5 conference tickets for customers & partners

1 free participant for Eclipse Dinner on Sept. 14th (invitation only)

"Early-Bird-Price": 4.900 R$ (equal to 2,800 USD/2.100 EUR) + taxes
Valid for registration and payment till April 15th, 2010.
Please contact Frank Fronzeck

Email: frank.fronzeck@sopera.com

Phone: +55/11/8359 8492

Attendee Registration
The attention of the conference costs 450 R$ and requires pre-registration. To register for Eclipse Day in Brazil, send an email to frank.fronzeck@sopera.com and we will add you to the wiki.

Name, Company:
Mike Milinkovich, Eclipse Foundation

Ricco Deutscher, SOPERA
Norberto Torres, UNICOMM

Christiano Hage, SPLENDA

Genivaldo Araújo, 3CON

Vinicius Asta Pagano, Eldorado

Frank Fronzeck, SOPERA