EIG:Install into Apache Karaf
Installing ECF Remote Services SDK
Requirements: ECF 3.13+ requires Karaf 4 running on Java 8.
Install Via Karaf Console

karaf@root()>feature:repo-add http://download.eclipse.org/rt/ecf/latest/site.p2/karaf-features.xml
karaf@root()>feature:install -v ecf-remoteservices-sdk

The ECF Karaf Remote Services SDK is now installed.
To export an example remote service, see tutorial here.
Install Via Webconsole

karaf@root()>feature:install webconsole

Add the ECF Repository

From the Webconsole Main menu choose Main->Features
Add the appropriate <repo url> from above to in the text box, and select Add URL button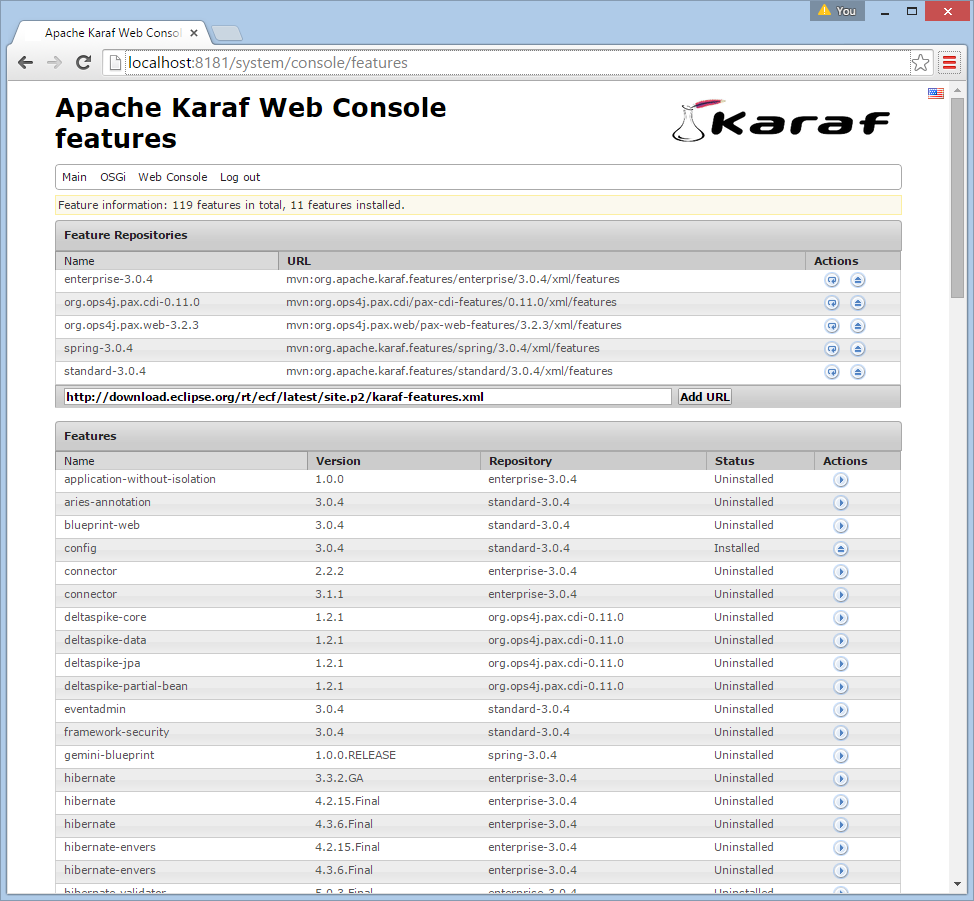 The available ECF's features will then be shown below (e.g. ecf-remoteservices-sdk)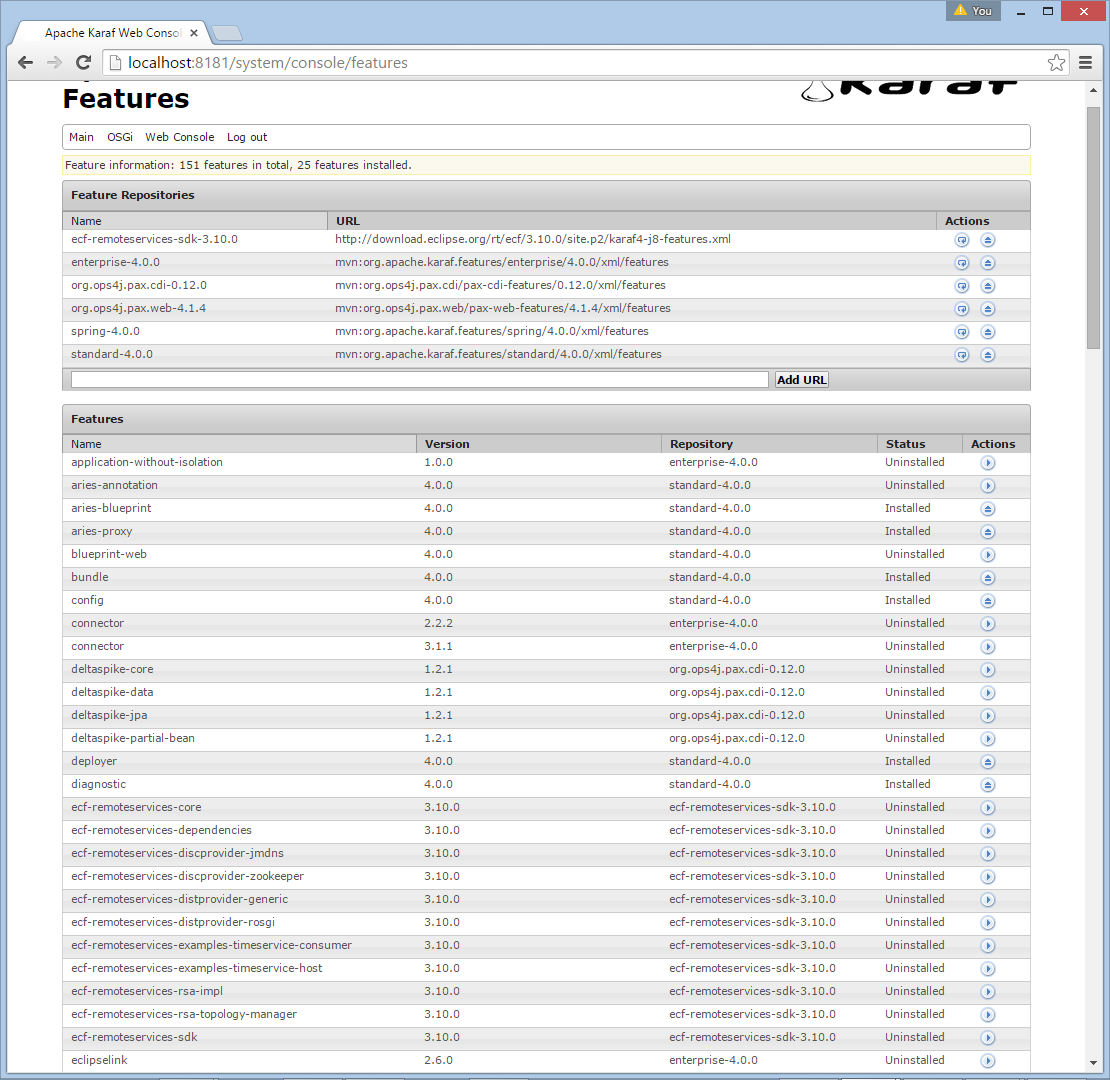 Click on the arrow for the ecf-remoteservices-sdk feature/row underneath the Actions column to install.
When install is complete, the bundles list will have all ECF bundles active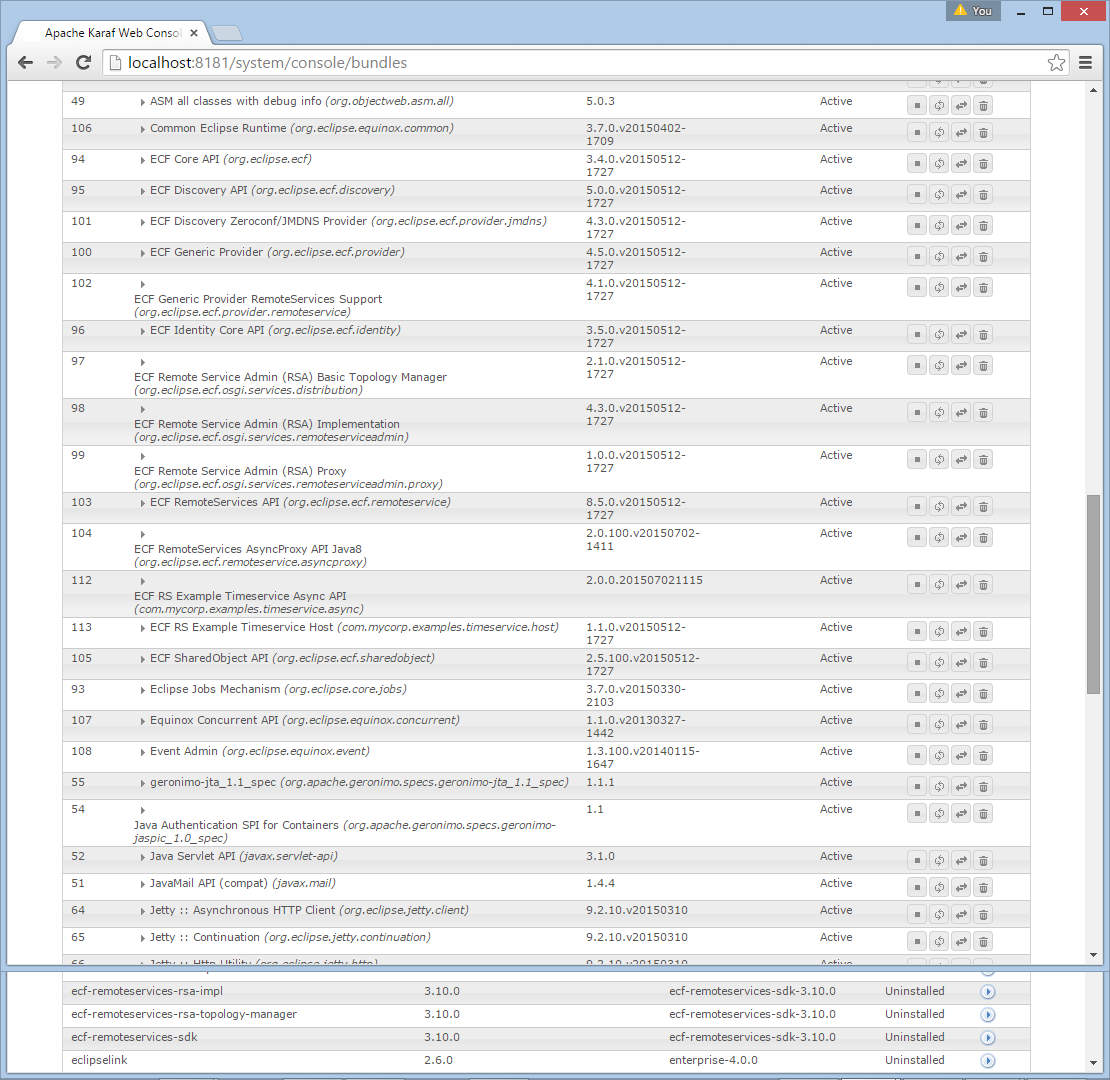 The ECF RS SDK is installed and running in Karaf.