E4/Scripting/Tutorials
Tutorial
This page aim to explain how to create your first script.
Create a new project
In order to create a new project we have to import (In the Example category File > New > Examples... > Scripting Example > Python Examples) In this example you will find a Script called Script__Create_new_script_project.py. To use right click on the PacakgeExplorer view and select Script > ScriptUtils > Create a new Script Project.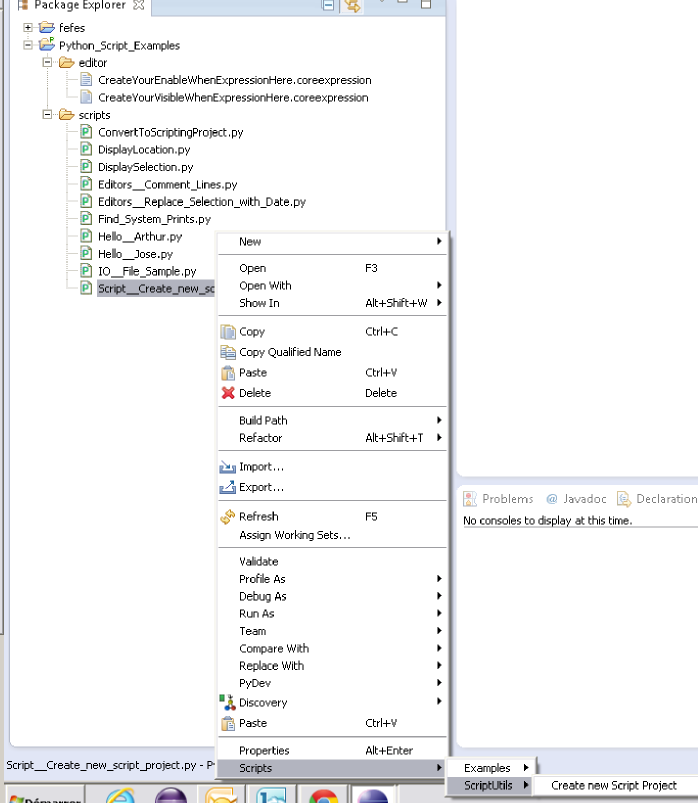 Follow the wizard. It will ask for:
Project Name
Script Name
Fill the Metadata
Here you have your first script ready.
Tips
To fill it you can see the page regarding the script Metadata.
You can look at the module documentation available in Help > Help Contents. In this window you will find a catagory called "Scripting Category". Here is stored the documentation for the modules.
There a lot available samples in the Example Examples section of Eclipse (File > New > Examples... > Scripting Examples)