Skype Provider
Skype Provider
The Skype Provider now implements the ECF Call API, the Presence API, and the Datashare API.
Due to releng resource constraints, we are not building the Skype plugins at the ECF builder. We would like to do so, however, so if you are able/willing to contribute some releng effort to this end please contact us via the ecf-dev mailing list. Also, if you wish you can build it yourself by retrieving the source code and building it locally. See Source Code below.
It's currently working for win32 at the moment...we are working on getting the macosx and linux fragments going properly and need access to mac and linux boxes for testing. Please email us if you would like to help.
Source Code
The source is now accessible via a Github project
Skype Project - https://github.com/ECF/Skype
Screen Shots
Connecting to Skype (assumes Skype already running)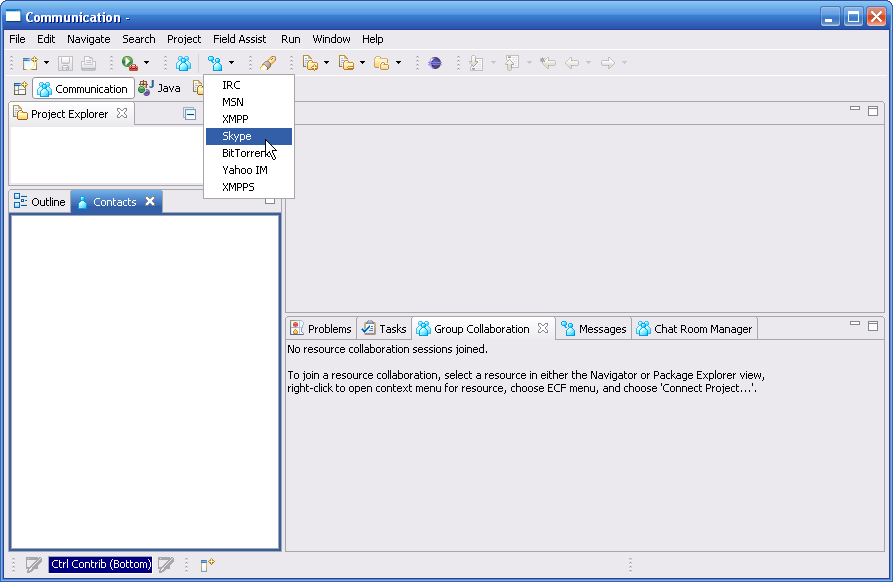 Permission Dialog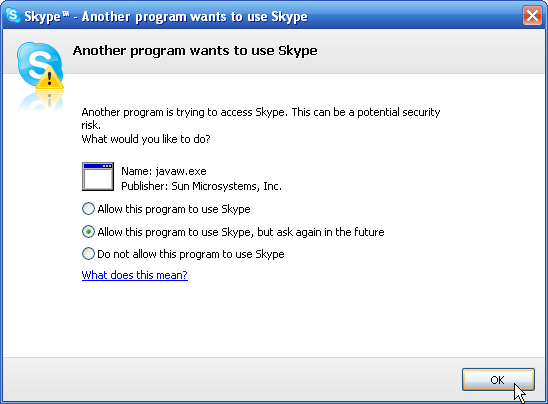 Connect Wizard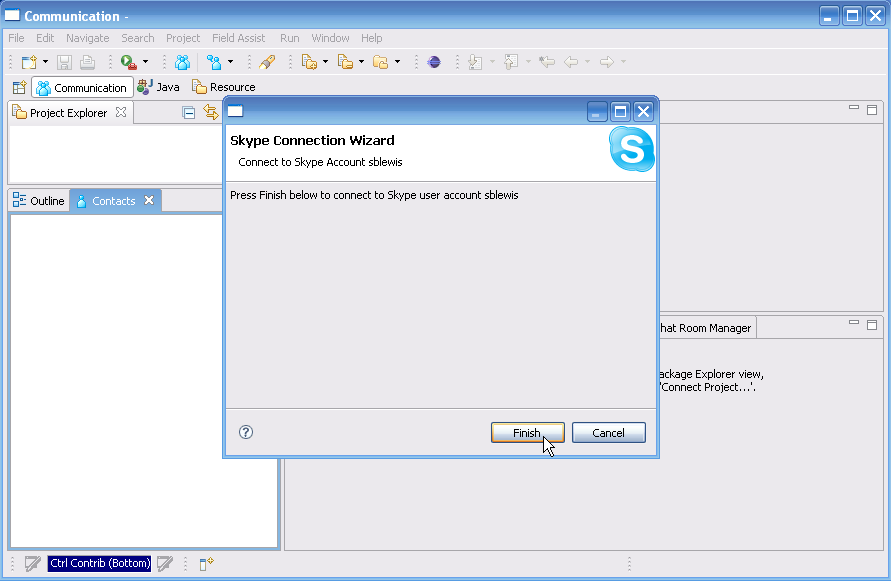 Buddy List Info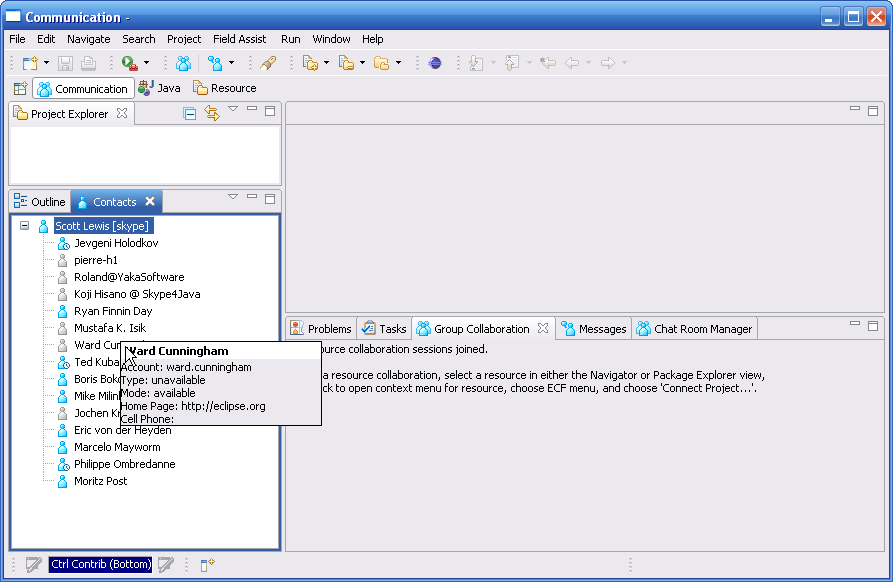 Calling Users with Context Menu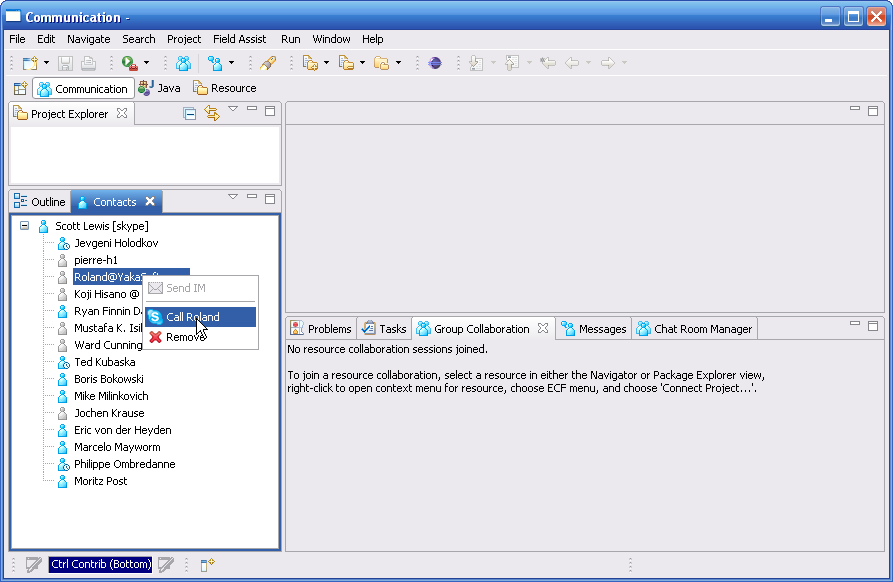 Starting IM/Chat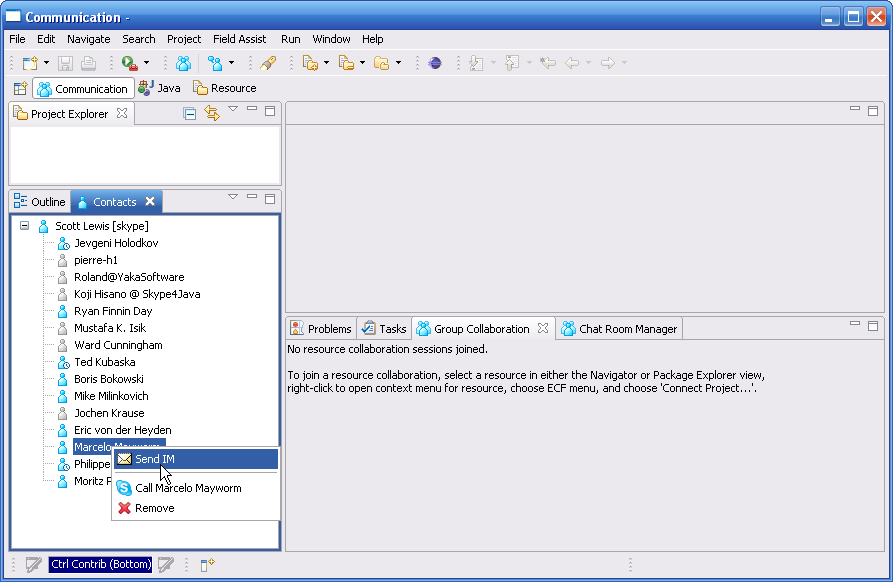 Sending/Receiving IM