Sirius/Tutorials/PropertiesViewTutorial
Overview
This tutorial explains how to create your first properties view with Sirius.
The instructions start from the result of the Sirius Starter Tutorial, a basic modeling tool which simply allows the user to graphically represent men and women of a family and to create new men.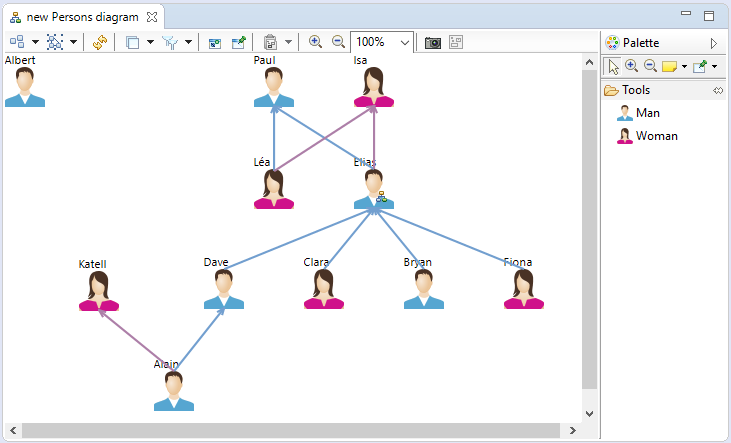 The advanced modeling tool that you will create is based on the same simple Domain Model which describes basic concepts about families.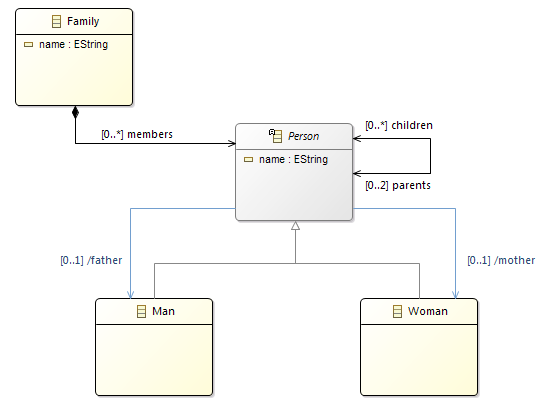 Note: If you need to learn how to define such a Domain Model, just follow the Domain Model tutorial
Note: The screenshots have been created with Obeo Designer 8.1 (based on Sirius 3.1).
Install the basic modeling tool
If you have followed the Starter Tutorial already, you are ready! Directly go to next section: Start extending the basic modeling tool.
Otherwise, start by following the instructions to install the sample Domain Model:

Now, you should have an Eclipse runtime (started from your first Eclipse) with a sample Family model installed in your workspace.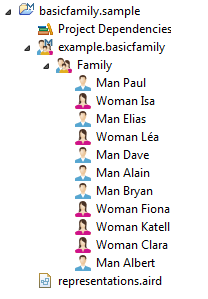 Then, install the solution of the Starter Tutorial. It is implemented by a Viewpoint Specification Project that you need to import into your workspace.
This project can be easily installed from the provided examples (menu File > New > Example... : select Basic Family Sample Modeler Definition).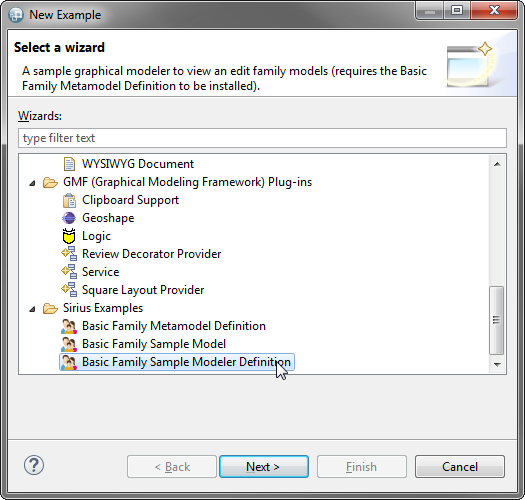 Once the modeler imported in your workspace, activate the persons viewpoint by selecting the menu Viewpoint Selection.


You must activate the persons viewpoint to be able to create the representations which are defined by this viewpoint.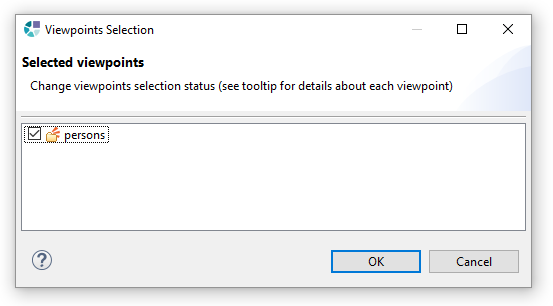 Then right-click on the sample model and select the menu New Representation / new Persons diagram.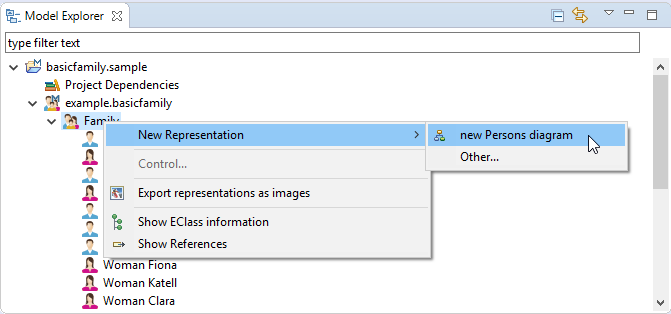 Sirius should create and open a diagram describing the men and women contained in the sample model.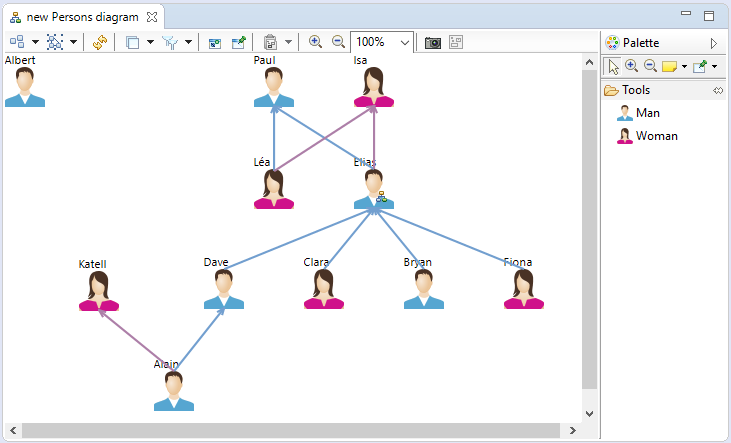 Start create properties view for basic modeling tool
Let's start creating your frist properties view.
In this tutorial, we will create a custom properties view.
The sample model imported previously will be used to test this editor.
Create a Properties View Description
The Properties View Description is available from the Viewpoint directory


The Properties View Description is composed of a Page and a Group. The page corresponding to the tab of the properties view. The group corresponding to the part in the tab of the properies view.

By default a Page and a Group is created in the Properties View Description. In the tab Advanced of the Properties View Description inform the Identifier field

Inform the field of the Page