SensiNact
Eclipse sensiNact (lower-case on the first s and capital letter on the second N) aims at creating a common environment in which heterogeneous devices can exchange information and interact among each other in the IoT world.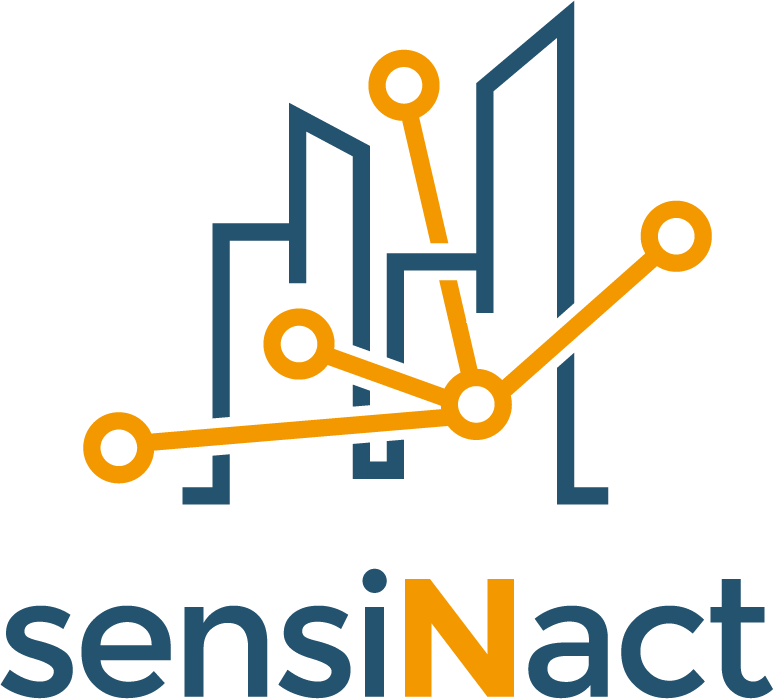 Eclipse sensiNact is composed of two tools, sensiNact Gateway aiming at integrating devices and aggregating data from various sources and sensiNact Studio aiming at interacting with the sensiNact Gateway to visualize the devices and the data.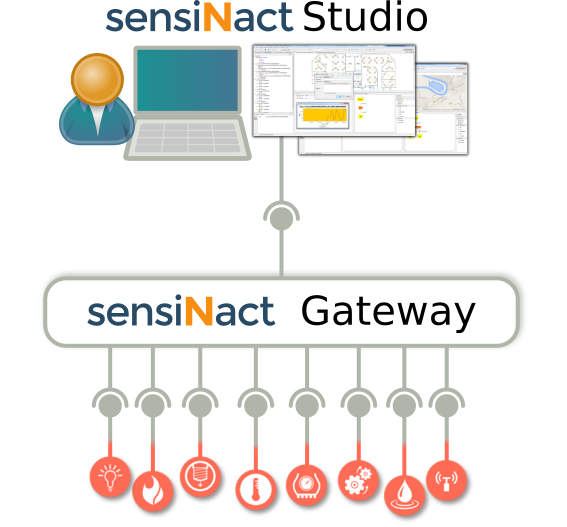 This documentation will help you to install, develop and use sensiNact in your environment with your use cases.
Start guides
This section proposes two guides. A quick guide for the users wanting to setup the installation of sensiNact quickly and full guides where a detailed description is proposed to understand some of the concepts behind sensiNact.
sensiNact Gateway
This section details the Gateway, its concepts and its modules.
Documentation
Tutorials
This section proposes various tutorials to help users and developers to learn more about sensiNact.
Development
The sensiNact project uses the continuous integration infrastructure from Eclipse.
The Eclipse Jenkins runs a compilation of the sensiNact Gateway every day (or night, depending on your timezone). The resulting compilation generates a stand alone snapshot distribution that is available at the following address: latest build. Ten builds are kept in the download area of Eclipse.
Each module of the sensiNact gateway is available in the Eclipse Nexus.
The same compilation process is under development for the sensiNact Studio.
A sonar report should be available soon at the following address: Eclipse Sonar