Secoblocks
Getting Started
Setting up Geth Server:
The Geth server is contributed in eclipse server contribution
To start a new server choose File -> New -> Other
In the wizard choose Server -> Server
In the New Server page choose Basic -> Geth Server and press Next
In this page provide the Data directory location –
    The location which will hold the   local blockchain data.
On Finish the geth server will start
To stop/delete the server use the server's view.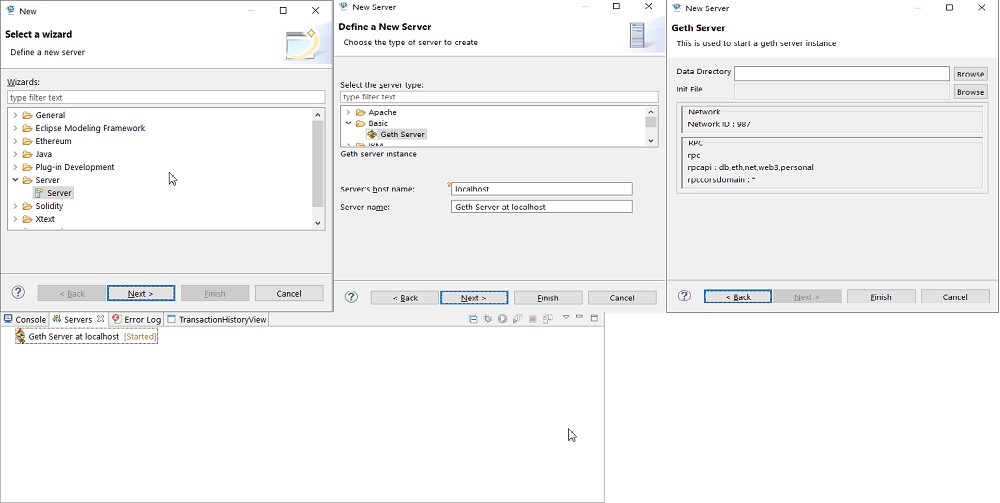 Project Creation/Re-Import:
New ethereum projects can be created/existing project can be imported using this feature. Projects created will automatically get imported into the workspace To create a project one can use File -> New -> Project In the new project wizard choose Ethereum -> Ethereum project In the Ethereum Project creation wizard enter a project name, choose a project template, and also you can mention a solidity compiler that can be used. On click of Finish new project will be created and imported to workspace.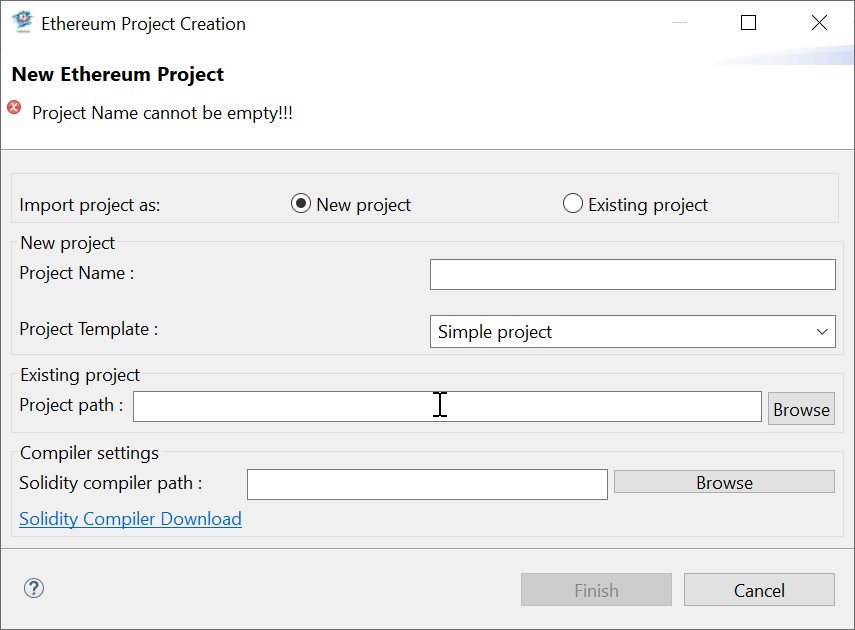 Solidity Compiler:
The solidity compiler has to be downloaded from git-hub and the path to the same has  to provided in the tool.

The compiler path can either be mentioned during project creation or in the solidity compiler preference page.
A link to git-hub is provided in the import/preference page.