Scout/Tutorial/3.7/Minicrm/New Eclipse Scout Project

We need to create a new Scout Project and switch to the Scout Perspective. When we're done we can run the server, verify that it is running using a web browser, and we can run the client using either the Swing or the SWT user interface.
The client will not yet contain anything, but this will demonstrate that our infrastructure is working.
Once you're done, continue on to setup a SQL service.
Create a new Eclipse Scout project
If you haven't done so yet, change to the Scout Perspective.
Right-click on the folder Scout Projects and choose New Scout Project in order to create a new Eclipse Scout project.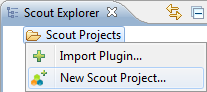 Use eclipse.org.minicrm as the project name in the first step, click next.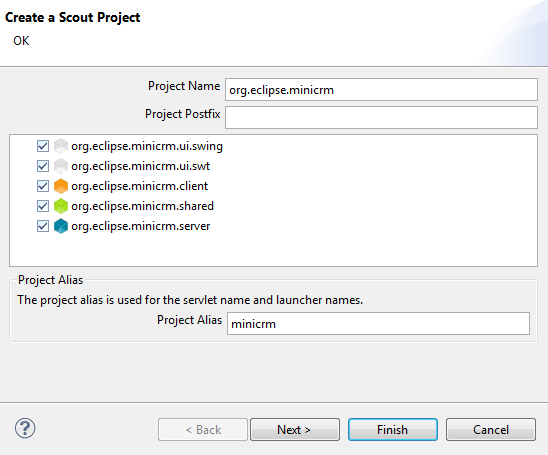 In the second step, choose the outline tree with table form application template. Confirm with Finish.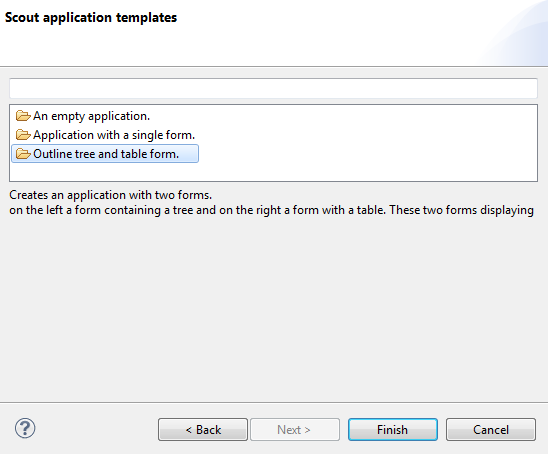 If you expand the project tree it will have nodes for client, shared and server as well as nodes for the two user interfaces, ui.swing and ui.swt.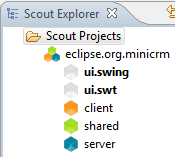 Start the Server
Click on the server node. This will show two products, a production product and a development product. Click the green arrow of the development product to start it.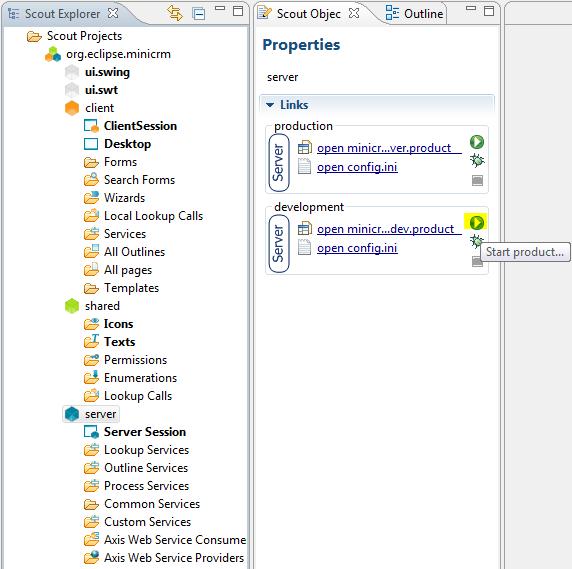 Test the Server
To test if the server is running properly, go to http://localhost:8080/minicrm/process. To log in, use admin as username and manager as password.

You should see a page providing information about the server. The login information is defined in the config.ini file of the server product. Have a look: click on the open config.ini link. Note the BasicSecurityFilter settings.

Start the Client
Click on either the ui.swing or the ui.swt node and start the development client product by clicking on the green arrow.
When asked for a login, enter the same login information as before: username admin password manager. Or use any other username/password combination from the config.ini file.
You should see an empty client application: