Scout/SDK/Scout Preference Page

Root preference page provided by the Scout SDK.
Screenshot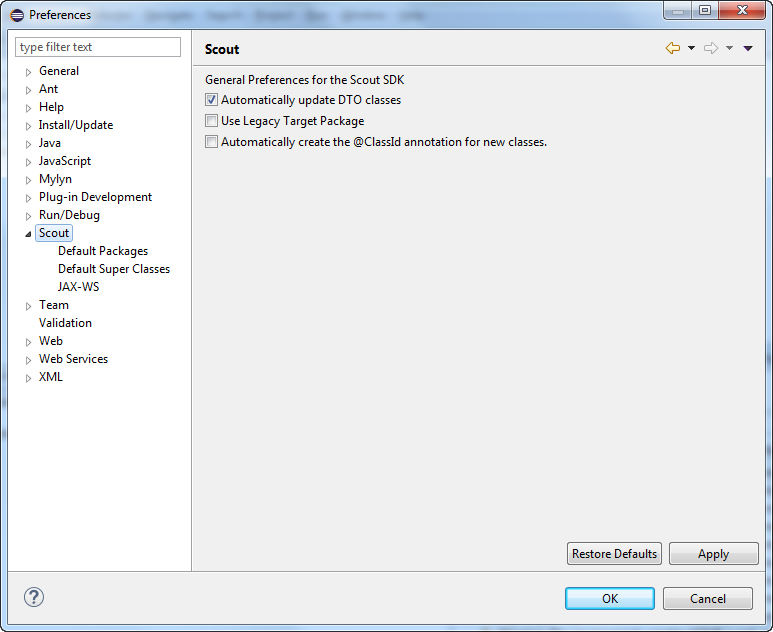 Description
Automatically update DTO classes
If checked, this option will update the FormData and the PageData automatically.
Use Legacy Target Package
Eclipse Scout Kepler introduces a More Flexible Project Structure. Check this to use the structure used with the previous version of Eclipse Scout. It can be useful for project created with Juno and prior version.
Automatically create the @ClassId annotation for new classes
If checked the @ClassId annotation will be added on top of every new created Object.
Sub preference pages
The root preference page provides also sub-pages:
See Also