Scout/HowTo/3.8/Create a new project
Scout Explorer view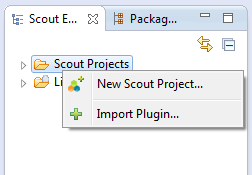 In the Scout Explorer view select New Scout Project... in the context menu of the Scout Projects folder.
Step 1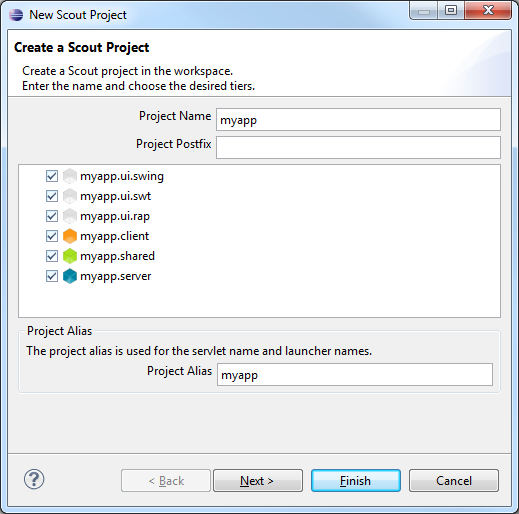 In this step, it is possible to choose:
The project name (mandatory)
The project postfix
The project alias (mandatory)
The plug-ins (UI Plug-Ins, Client, Shared, Server) are named using the pattern:
 <project name>.<plug in>.<project postfix>

It is possible to choose which plugin-ins need to be added. A Scout application is not necessary a client/server application. You can also create Client only or Server only applications. But in any case you must include the shared plug-in in the project.
Because of the separation of the UI and GUI it is possible to choose the UI Plug-ins that will render the application.
Step 2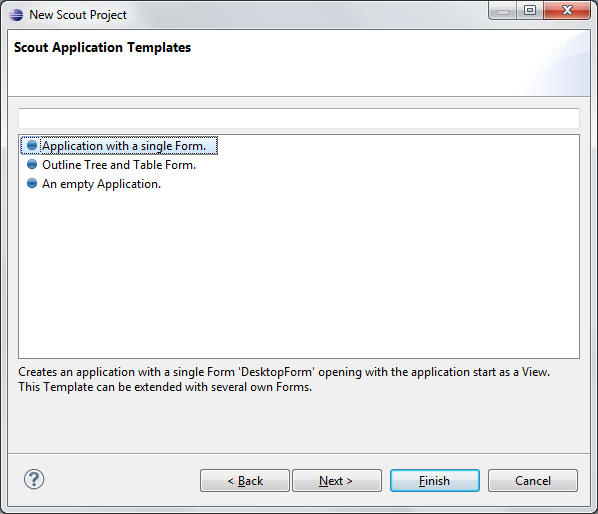 This steps allows to choose the type of application that should be created.
Step 3 (Optional)