Scout/HowTo/3.8/Add FileChooser support for RAP UI

This how-to describes how to add FileChooser field support for the RAP UI.
Steps
Switch to Scout Perspective
Select your Scout project (e.g. org.example.logo)
In Scout Object Properties view, choose RAP FileChooser Support (Incubation) under UI Features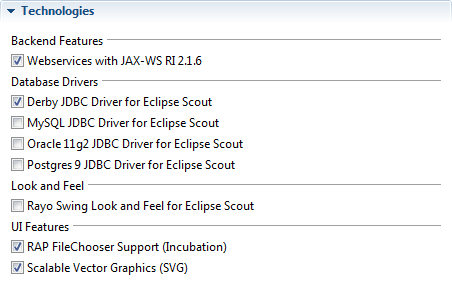 Result
The field is now displayed in the RAP UI.