Scout/Demo
Eclipse Scout Demo Applications
The Scout project provides two sample applications. Live previews are available via the Scout homepage.
These sample applications form an integral part of the Scout documentation. This documentation including the source code for the Scout demo applications is open source and available on Github.
Contacts
Scout Demo Application to manage persons, organizations and events. Click for a live preview.
The screenshots below show the person form of the application with the dark theme on the right. The left side image shows the organization form with an alternative theme rendered on a mobile device.
Building this application with the Scout framework is described in the "One Day Tutorial" of the Scout beginners guide.
Widgets
Scout Demo Application that shows the Scout widgets that are available out of the box. Click for a live preview.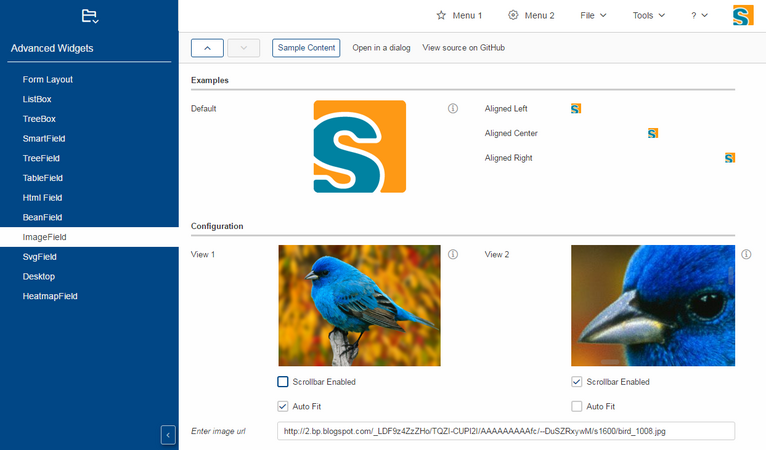 Via menu buttons the widgets application allows to directly jump to the source code file for each form. This allows you to quickly navigate to the relevant sources that implement the individual widgets forms.