Scout/Concepts

The Concepts pages define concepts and elements used in the Eclipse Scout Framework.
Plug-ins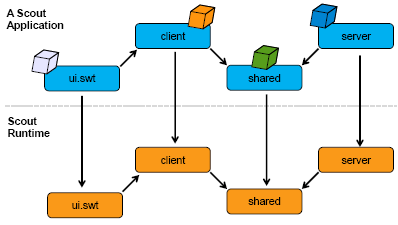 A Scout project is composed of different Eclipse plug-ins. (each plug-in is an Eclipse Project)
The Scout runtime rely on separation of UI and GUI. Therefore additional plug-ins are required:
SWT UI Plug-In (eg your.application.ui.swt)
Swing UI Plug-In (eg your.application.ui.swing)
Client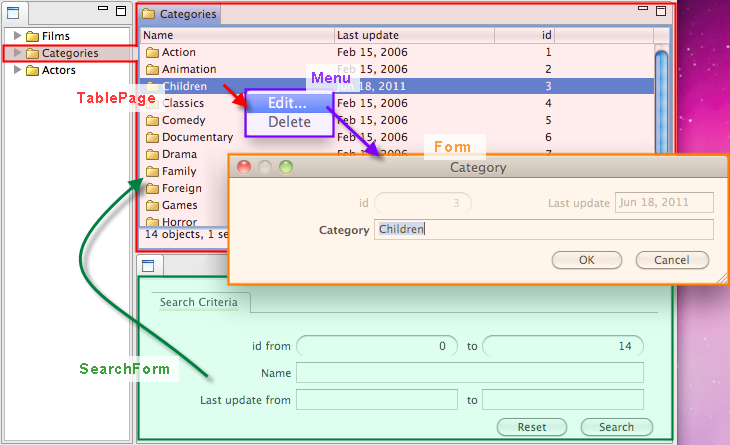 The client typical Eclipse Scout application is composed of Outlines. Each outline contains pages that are represented in a tree (on the left). A kind of pages are TablePage (in red) that represent a list of entities (here "categories"). A SearchForm (in green) can be associated to the TablePage in order to limit the list of entities. In the Table, a context Menu (in purple) can be added in order to propose some actions on the entity: typically create, modify and delete operations. To create or modify an Entity, a Form (in orange) can be used.
Server
The server exposes services for the client:
It contains resources that are required by the Client and the Server: Text, Icons, Enumerations, Permission, Lookup Calls, Interfaces...
See also