Scout
Welcome to the Eclipse Scout wiki. Scout is a framework to implement modern business applications. It features a simple and solid architecture, support for SOA, support for Corporate Identity and Corporate Design, mature GUI elements and much more.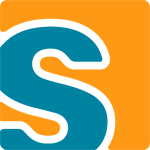 Simple. Stable. Flexible. Driving values behind Scout.
Scout consists of a runtime and an SDK part. The runtime is purely based on Equinox and Eclipse. The SDK part is an extension to JDT and PDE with a perspective for easy click-and-build of a complete application.
What is Scout Runtime?

What is Scout SDK?

Scout SDK - development kit for the Eclipse IDE

Getting Started

Get in Touch!

Scout Home - the Scout website
Scout Forum - the starting point for community discussions, assistance on Scout development and general questions
Scout Bugs - all open bugs