STP/Policy Component/Policy editor documentation
The STP Policy Editor and XEF (Xml Editing Framework)
The STP policy editor is an Eclipse editor for editing WS-Policy content or other XML content that is based on XML-Schema with a graphical editor. It is based on the XML Editing Framework (XEF), which also part of STP.
What kind of policies can be edited
The simplest way to use the policy editor is on a file in the Eclipse workspace. In the example below you can see the policy editor being used on a file called 'myService.policies'. The file contains a logging and a security policy.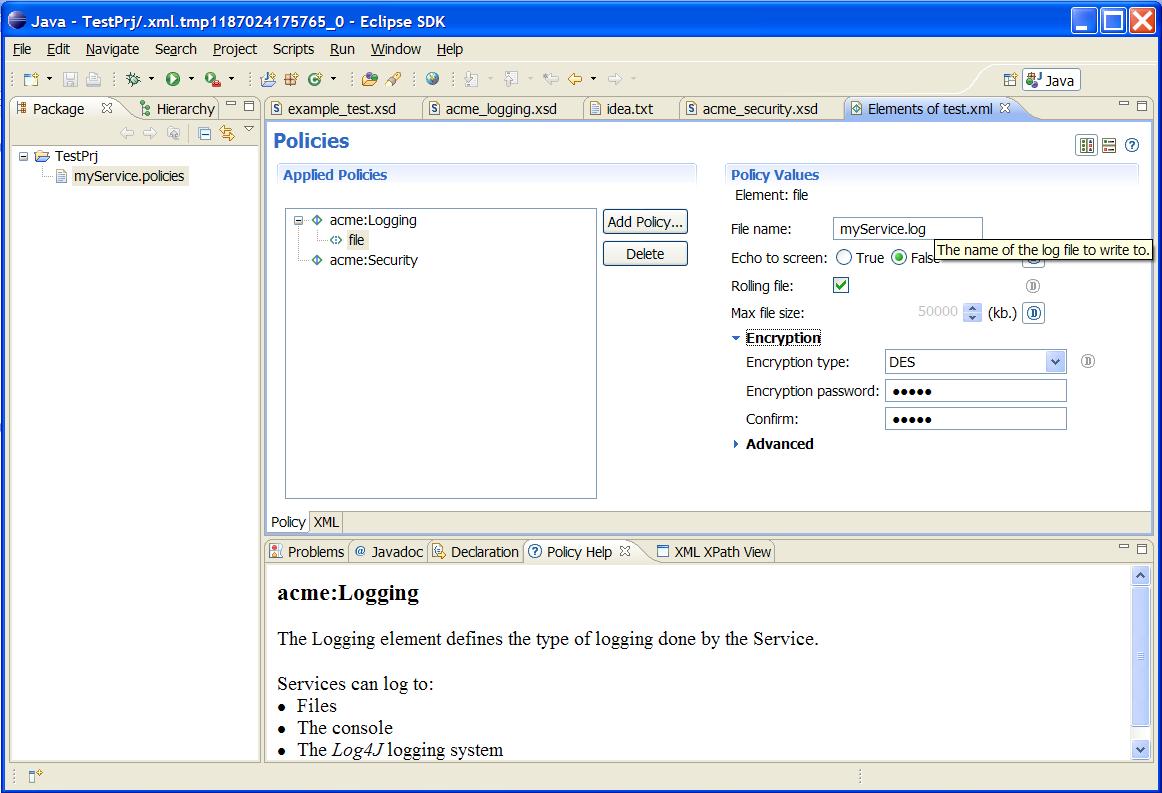 The policy editor dynamically generates an editor as the above one that can be used to edit policies. It provides both a graphical view as well as a text-based view of the policy document being edited.