STP/BPMN Component/STP BPMN Presentation
The STP BPMN Modeler
The STP BPMN modeler is a BPMN diagram editor which is currently developed as a sub-project of SOA Tools Platform. The team counts two committers, Alex Boisvert and Hugues Malphettes, and a contributor Antoine Toulme.
They all work for Intalio, Inc.
BPMN
Definition of BPMN
Origins of the modeler
GMF...
My first BPMN process
Let's create our first Hello World process. Let's create a simple project: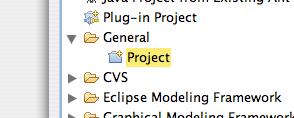 And give it an appropriate name.

You can create a new BPMN diagram by selecting the Examples category in the creation wizard.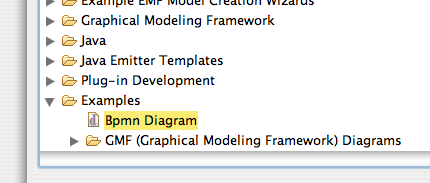 The wizard is very straight-forward, all you need is to indicate a folder and a file name.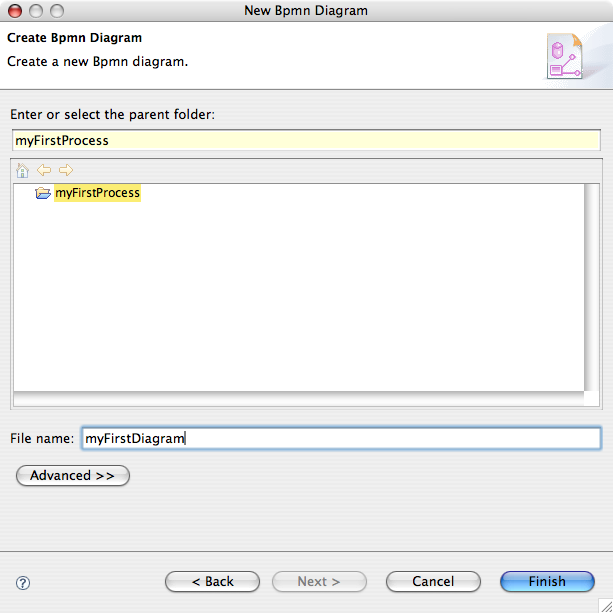 After clicking on Finish, you will see two new files appearing in the project.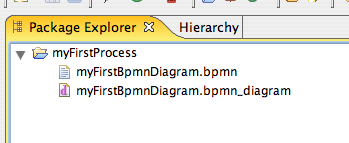 You can double-click on the bpmn_diagram file to open it as an editor. The diagram initially contains one pool and a task.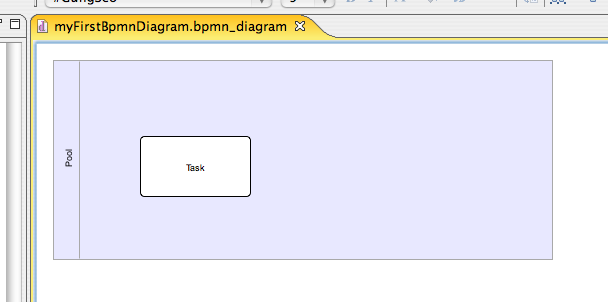 How to create shapes in the BPMN diagram editor
You can use the palette to drop elements on the diagram. The palette can either be shown as a different view, or attached to the diagram.
To drop a shape on the diagram, just click on it and then click on the diagram. If you want to drop the same shape several times, you can double-click on it and it will appear as locked.

To unlock it, just click on it again.
You can also use diagram assistants to create shapes. Leave your mouse where you want to drop the shape and you will see a bubble appear.

You can connect and create shapes using handles placed on the activities of the diagram.
Leave your mouse on the activity you want to connect. You will see the handles appear. Then click on the handle and drag it to another activity.
Here are the messaging edges handles: File:MessagingEdgeHandles.png and the sequence edge handles:

If you release the mouse button while not being over and activity, the menu below will appear to give you a chance to create the other extremity of the edge.

After using repeatedly the operations described above, you can create a HelloWorld process that looks like this:
That's all folks !
Tips and tricks
Change activityType Rich Copy/Paste to document. Linking documents to the diagram.
Reusing the modeler
Connecting to the modeler
Create a BPMN factory that generates fragments of BPMN imported into a diagram. In this scenario, a BPEL process is instrumented into a BPMN pool. It exposes the sequences and gateways of the BPEL as BPMN shapes. It keeps annotations that link to the original BPEL markup. See https://bugs.eclipse.org/bugs/show_bug.cgi?id=171084