STP/BPMN Component/STP BPMN Presentation
The STP BPMN Modeler
The STP BPMN modeler is a BPMN diagram editor which is currently developed as a sub-project of SOA Tools Platform. The team counts two committers, Alex Boisvert and Hugues Malphettes, and a contributor Antoine Toulme.
They all work for Intalio, Inc.
BPMN
Definition of BPMN
Origins of the modeler
GMF...
My first BPMN process
Let's create our first Hello World process.
We first need to create a project, and a diagram.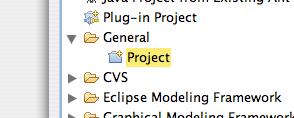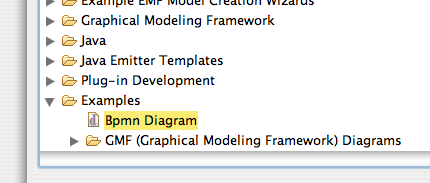 After giving a filename to you diagram, it will open as an editor. The diagram initially contains one pool and a task.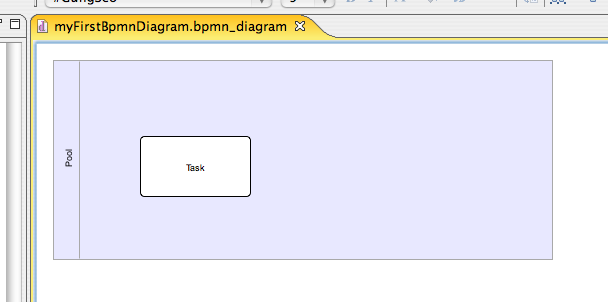 Tips and tricks
Change activityType Rich Copy/Paste to document. Linking documents to the diagram.
Reusing the modeler
Connecting to the modeler
Create a BPMN factory that generates fragments of BPMN imported into a diagram. In this scenario, a BPEL process is instrumented into a BPMN pool. It exposes the sequences and gateways of the BPEL as BPMN shapes. It keeps annotations that link to the original BPEL markup. See https://bugs.eclipse.org/bugs/show_bug.cgi?id=171084