Riena/Toolbox
Wizards
AssemblyEditor
The Riena assembly in short is a set of extensions that define the navigation structure of Riena applications. Assemblies define the way the navigationtree of a Riena-Application looks like.
The AssemblyEditor is an improved treebased editor like the PDE extensionpoint editor, that offers much more comfort when editing assemblies. Besides having a richer editor for the navigationtree the AssemblyEditor can generate Javacode like Views/Controller from a template. So instead of creating a SubModuleView, registering it under the extensionpoint org.eclipse.ui.views, you can just let the AssemblyEditor do all the tedious work for you.
Furthermore the AssemblyEditor can generate missing getRidget-calls in the SubModuleController for the corresponding Widgets. We support a roundtrip engineering at this point, so you can edit your SubModuleController like you are used to and let the AssemblyEditor update your missing getRidget-calls.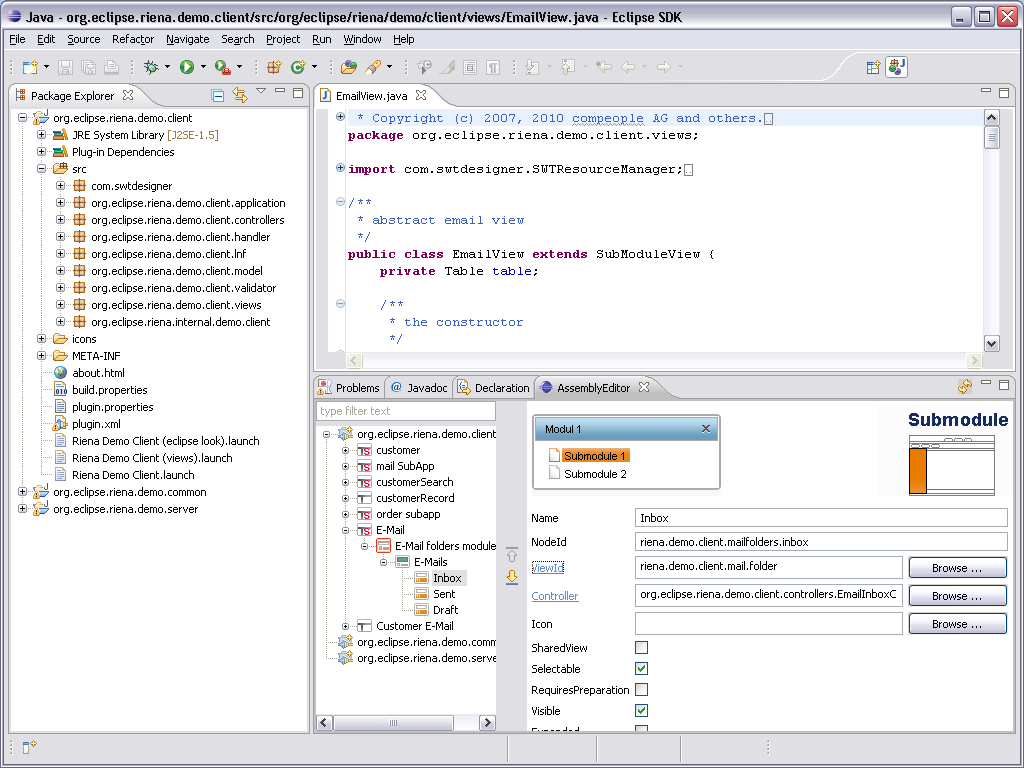 Previewer