Papyrus/Papyrus User Guide
Additional Utilities of Papyrus
Layer Support
if you want to use layer, see Layers Guide
Model Execution
If you want to execute your model as the following picture, see Execute your fUML models with MOKA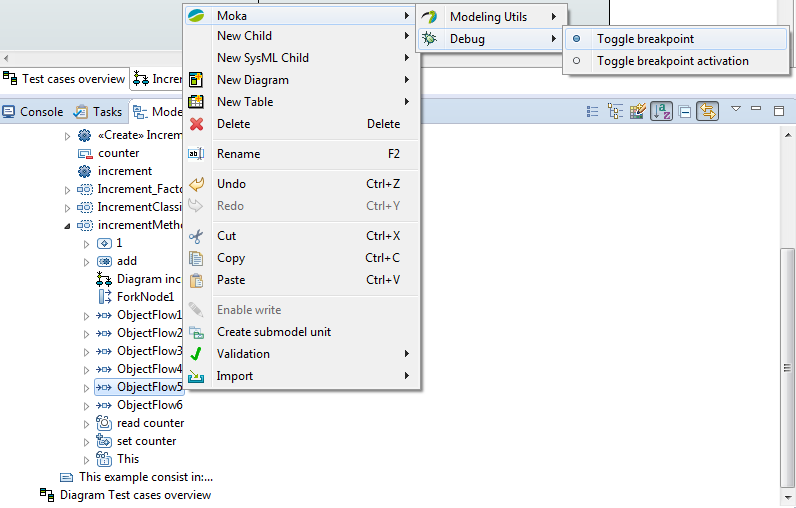 Code Generation Support
Existing Code Generation Facilities
Currently, Papyrus supports code generation for the following programming languages: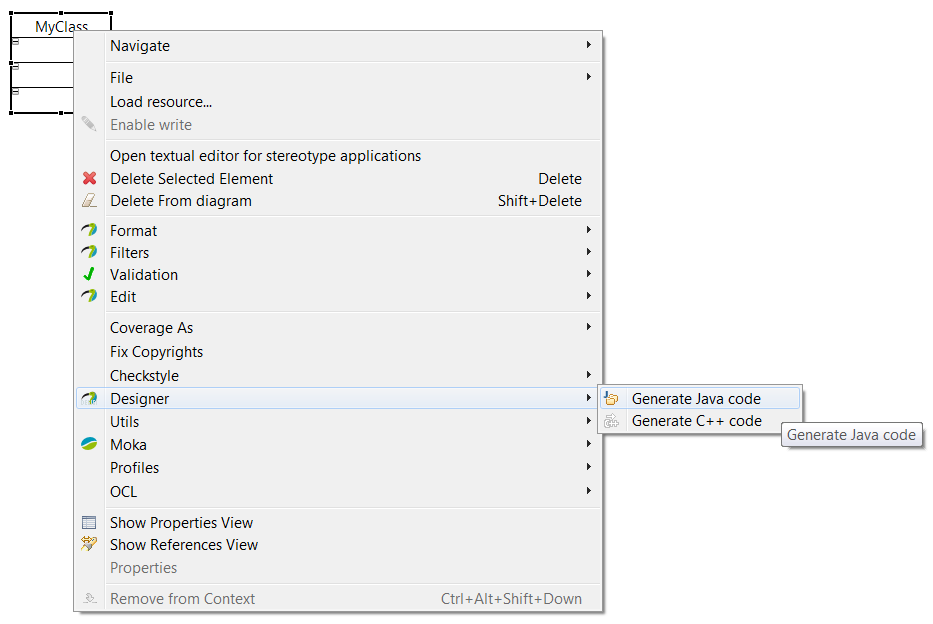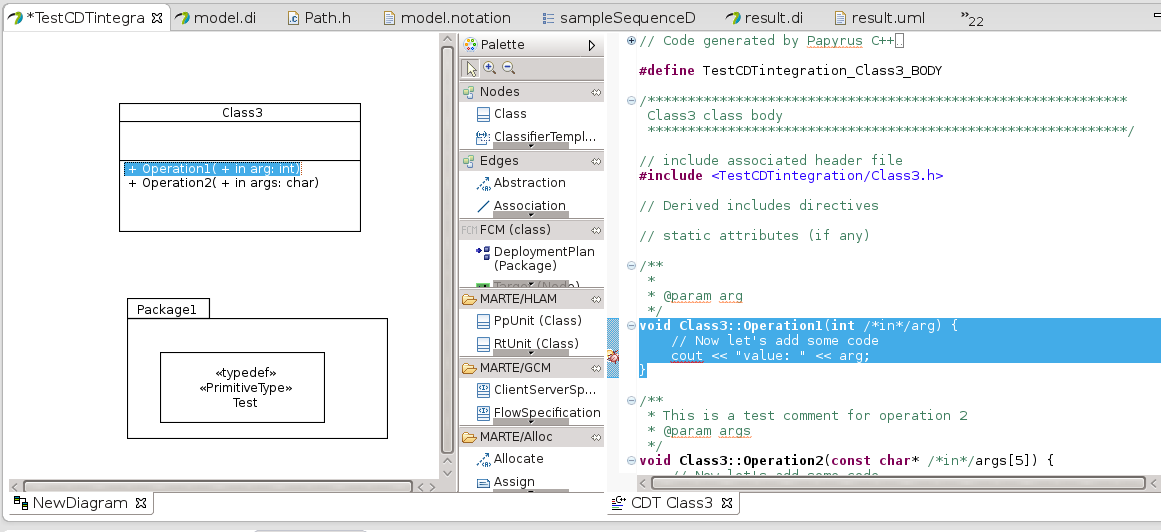 Adding a New Code Generator
Apart from the aforementioned programming language, it is also possible to develop and integrate other code generators to Papyrus. To learn about how to add a new code generator to Papyrus, refer to the following wikipage.
Reverse Engineering
Java Reverse Engineering
In order to model your java code into UML, see Java reverse engineering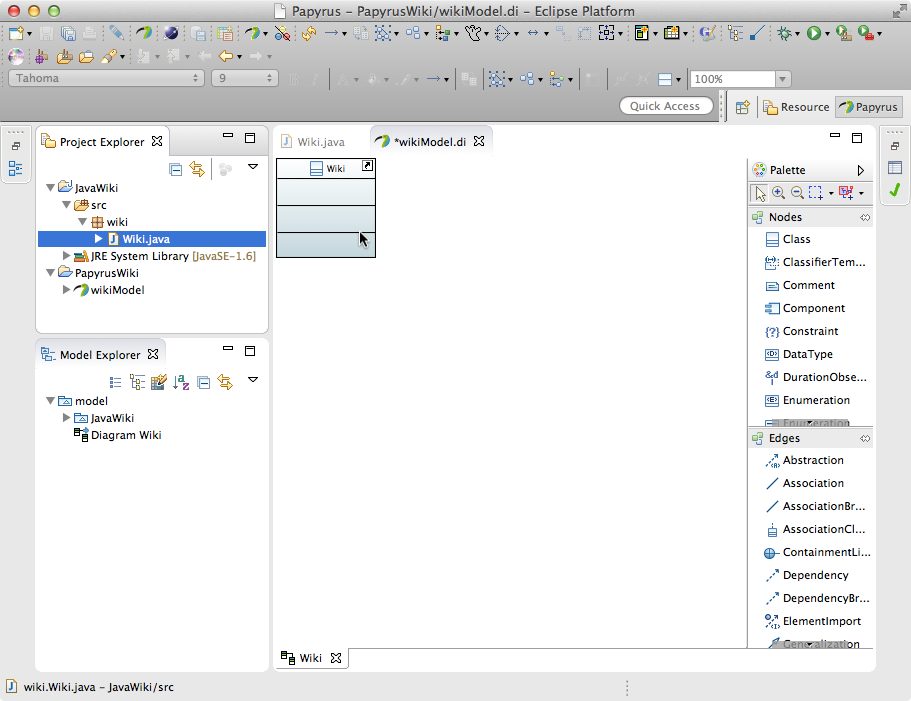 Deploy your applications
If your want to deploy an application, see Papyrus Software Designer
Extra Components
Papyrus for Requirements
Papyrus for Requirements helps you to specify and analyze requirements in the context of systems modeling. It aims to cover the Specification, Management, Analysis and Validation-Verification activities of Requirements Engineering. Papyrus for Requirements depends on the components Papyrus for SysML and Papyrus for Metrics.
Please visit the Installation steps of Papyrus for Requirements