Papyrus/Papyrus User Guide
Getting Started
Model/Diagram creation wizard
Create a new Model.


Choose the model file name and the first diagram to create.
Papyrus Perspective
The Papyrus perspective contains :
Model Explorer view
Outline view
Multi diagram editor view
Properties view
Toolbar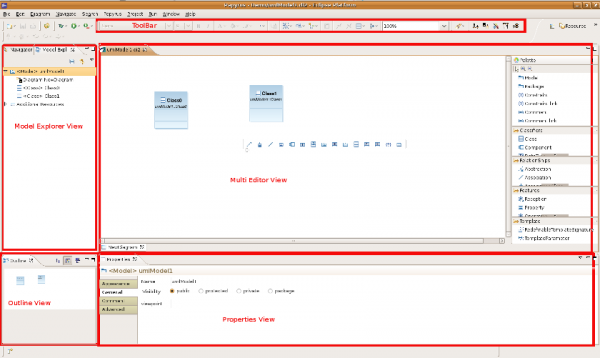 Model Explorer View
The model explorer is used to navigate to the all model's elements and the diagrams.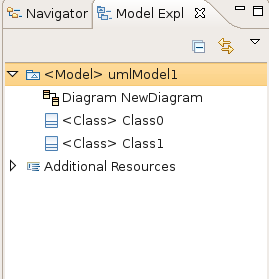 This action link the model explorer with the active diagram selection. This action works bidirectionally.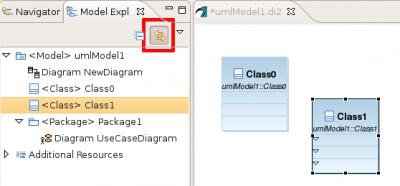 This action allow to add new semantic element.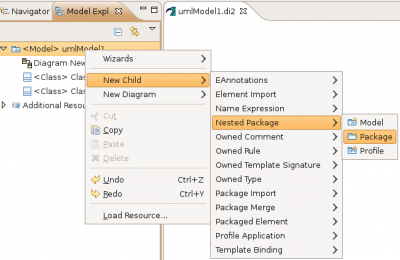 This action allow to add new diagram in current selection.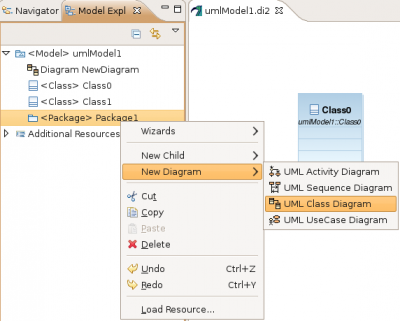 All actions availables on diagram item.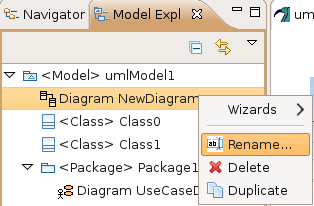 The model explorer used Common Navigator Framework and provide facilities to customize view.

To customize the content of treeViewer: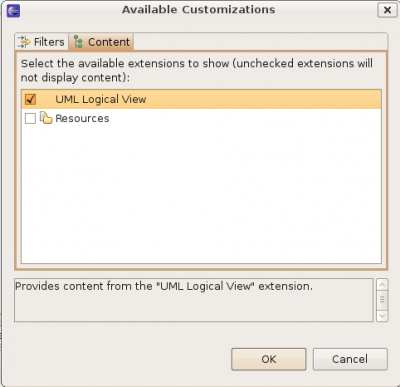 To filter the content of treeViewer: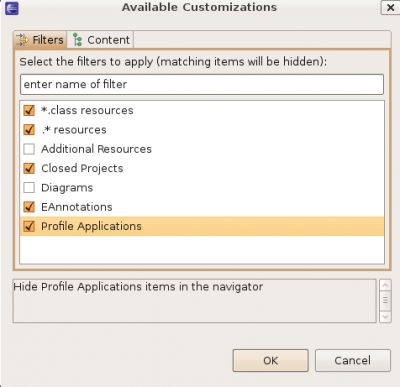 Outline View
The Outline offers a thumbnail of the graphical representation and the list of semantic elements used in current diagram.
Howto
Create a diagram from an existing uml file
Apply a static profile
Load an additionnal resource