Papyrus/Papyrus Developer Guide/Release Process: Doc/Entering The Simrel Train
Entering the simultaneous release train
You should indicate that your project follows the Eclipse Train. Go to the Eclipse portal [1]. In Eclipse Projects, click on view :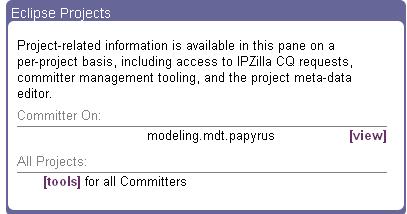 click on maintain
click on edit for simultaneousrelease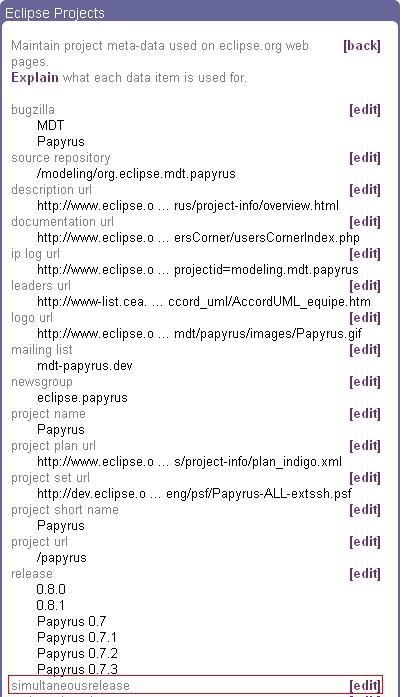 add 1 to your new release
Simultaneous release metadata
You must respect the rules for being part of the simultaneous release, and fill in metadata on the portal. Most of this metadata is to document your compliance with the rules. If you don't comply with some rules, you should explain why, either with an in-place explanation if appropriate, or by linking to a web page with more information.
in the "Simultaneous Release Tracker" portlet, click on "track" on the right of "modeling.mdt.papyrus"
fill in the required information :