Difference between revisions of "Papyrus-RT/User/User Guide/Papyrus-RT RCP"
---
Revision as of 12:35, 17 November 2016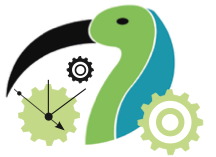 Installing the Papyrus-RT RCP
Installation Steps
Go to the Papyrus-RT Download page.
Scroll down to the Papyrus-RT all-in-one RCP section

Download the RCP for your platform

Extract the downloaded file to a folder of your choice
You're done!
You can now Run the tool and try one of the Tutorials to become familiar with workings in Papyrus-RT.