Papyrus-RT/Toolsmith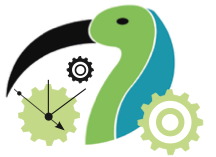 Toolsmith
Overview
This page contains information for toolsmiths who would like to tailor Papyrus for Real Time for their own needs, from creating a profile or tailoring the user interface to the creation of a new DSML on top of UML-RT.
Depending on the level of modifications required, toolsmiths could set up their development environment using the installation procedures for either of the:
User installation process

for simple modifications such as those handled by CSS or UML (e.g., profile in workspace).
Developer installation process

for more in-depth modification requiring programming (e.g., changes in the code generator).
Profile
TBD
User Interface Tailoring
TBD
DSL Development
Papyrus-RT Toolsmith Information
Other interesting tidbits