Papyrus-RT/Developer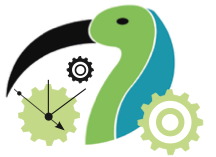 Developer
Overview
This page contains technical information related to the development and testing of the Papyrus for Real Time product and therefore targetted at persons in the Papyrus-RT development team or for those with a technical background who are interested in knowing more about how Papyrus-RT is being developed.
If you do not fit this profile, you may be interested in the Papyrus-RT User page.
Development Environment Setup
Git repository format
UML-RT Code Generator Architecture
Requirements
The list of requirements for the Papyrus Real Time project is available on the Requirements page.
Profile Update Process
The UML-RT profile is the central piece of the Papyrus-RT tooling. Its update must be done carefully. See the process for Profile Update page.
Builds
Developer Mailing List
If you have questions regarding the development of Papyrus for Real Time or if you want to see what keeps the development team awake at night, you can subscribe to the Developer Mailing List (and even ask questions and contribute).