PTP/new and noteworthy/9.0.0
The following are new features that are available in PTP 9.0, Photran 9.1, and Remote 2.0. (see bottom of page for even more recent info)
Parallel Package
The Eclipse package all-in-one download "Eclipse for Parallel Application Developers" is updated with the latest Mars release contents of most interest to our users. You can download it at http://eclipse.org/downloads

Terminal View
The Terminal View has been ported to use the new TM Terminal 4.0. This will provide better integration and long term support for accessing remote systems.

Synchronized Project Wizard
The new project wizard has been enhanced so that the remote directory will not be reset if it has already been entered. This improves the project creation workflow.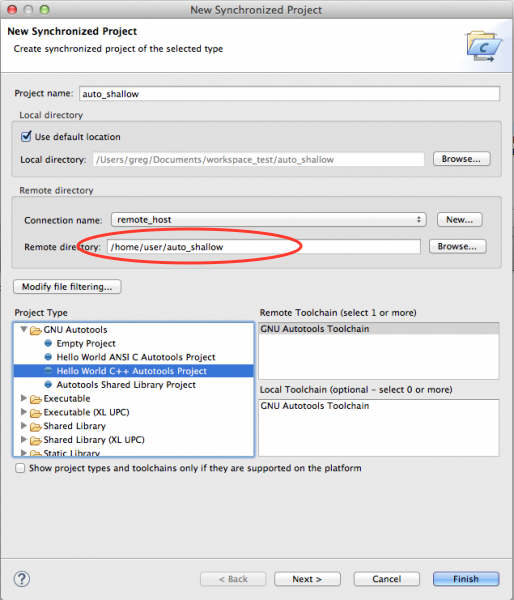 Connections View
Remote connection information is now shown in a view in addition to the Remote Connections preference page. This allows connections to be manipulated without requiring a model dialog.

Remote Console Support
Remote connections are now supported in the Console view. This provides a uniform way to interact with consoles, as well as providing VT100 emulation.

Fortran (Photran)
Photran 8.2 (included in PTP 8.0) is primarily a maintenance release. See below for bugs fixed in this release.
CDT Changes
The C/C++ Development Tools that are included with the "Eclipse for Parallel Application Developers" have also been updated for Eclipse Mars. See their newest features on their New and Noteworthy for 8.6 page.
Bug Fixes and Internal Enhancements
Features Removed/Deprecated
Remote Tools has been removed
Support for GIG has been removed
org.eclipse.rephraser.* plugins have been removed
RSE support has been removed