Oomph Targlets

Powered by Oomph
Oomph's Targlet technology extends PDE's base functionality for specifying a target platform definition by providing a more expressive, flexible, and reliable mechanism.
Install Targlet Support
Use Help → Install New Software... and enter one of the Oomph#Update_Sites, e.g., http://download.eclipse.org/oomph/updates/milestone, into the Work with combo. Enter "Oomph Targlets" in the filter, and select the Oomph Targlets feature.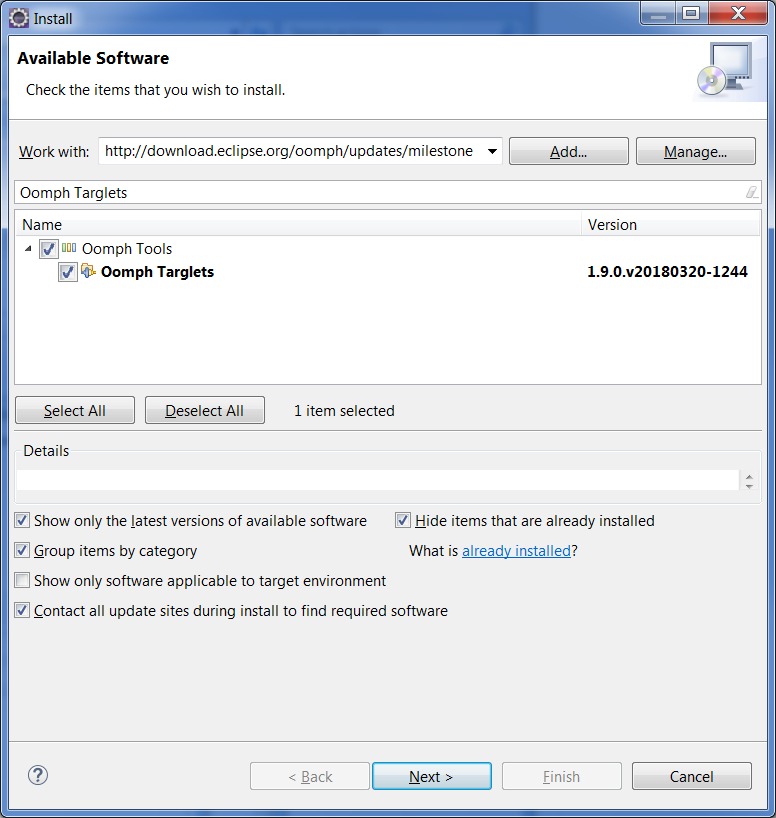 More documentation TBD.