Difference between revisions of "Old Home"
Line 14:
Line 14:
 

* IIW - Higgins participation in interop, etc.  

 

* IIW - Higgins participation in interop, etc.  

 

* [[Jan_15-17_Provo_F2F_Agenda]] Preliminary agenda

 

* [[Jan_15-17_Provo_F2F_Agenda]] Preliminary agenda

−

* [[Jan_8-10_Provo_F2F_Agenda]] Preliminary agenda

 
 

* [[Higgins upcoming events]]

 

* [[Higgins upcoming events]]

 
 
---
Revision as of 17:50, 5 December 2007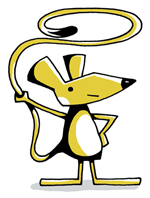 Welcome to the Higgins Wiki (click Higgins Home if that's what you really wanted). This wiki is a catch-all place for misc documentation, spex, etc. that don't otherwise fit nicely into one of the left-hand menu items on the Higgins Home page.
Getting Around
The Higgins Home site and this wiki are not integrated from a navigational point of view so it is is easy to get lost. From Higgins Home you can click the menu items at the left and get where you want to go, including back to this wiki. The best thing to do is bookmark Higgins Home, not this wiki page. At the bottom of every wiki page we try to remember to put a link back to Higgins Home. Oh, and did we mention Higgins Home.
Newly Added Pages
Upcoming Events
Developing, Building and Deploying
Repository
Branch Structure
Branches
B1-0M9 -- state of components at the end of 1.0M9
M0-8 -- state of components at the end 1.0M8
We've recently switched over to using SVN instead of CVS so the following is out of date:
Developing
Building
Deploying
Being a Component Owner
IP-Related
Interoperability
Archives
Previous Face-to-Face
Old
Eclipse
Committers
IPzilla
Legal
Clarification of IP processes for use of third party libraries
Any time anyone working on the Higgins project wants to introduce a project dependency, it needs to be brought forward to the Higgins project.
If the decision is made to introduce the dependency and the dependency involves software that is not licensed under the EPL, then a formal IP process needs to be gone though to approve the software binaries for inclusion in the project cvs. Note that this process must be followed even if the software is a common java library used by other Eclipse processes. (If the software has been used by another Eclipse project, the process is much faster.) Eclipse has a system IPzilla for managing this process. If you are anticipating a dependency, you need to bring it forward as soon as possible to allow time for the IP due diligence process to take place. See more about IPzilla below.
Libraries licensed with EPL are the easiest to get permission to use, followed by Apache 2.0. GPL and LGPL licences are not compatible with EPL.
Orbit
Orbit is a new Eclipse project http://www.eclipse.org/orbit/ designed to be a repository for third party libraries that are approved for use in Eclipse projects. If the incoming libraries are not already bundles then Orbit committers will work to create a bundle that is suitable for use in Eclipse projects. See http://wiki.eclipse.org/index.php/Orbit_Faq for a list or Orbit managed libraries. Orbit managed libaries are the easiest of third party libraries to add to an Eclipse project. Even if a library is listed under Orbit, you still need to go through the IPzilla process before putting it into the Higgins CVS.
Related Communities
Reference
Links