Nebula/Releases/New Release/add bugzilla artifacts service
Add Bugzilla Artifacts
Add Bugzilla artifacts via your eclipse user profile page. Once logged in to Eclipse the Bugzilla artifacts page can be found here: [1]
For a service release, we must only add a new milestone. If the current version is 2.4.2 then the new milestone must be 2.4.3. Take care when adding milestones because the page does not allow mistakes:
In Bugzilla Management press the Edit button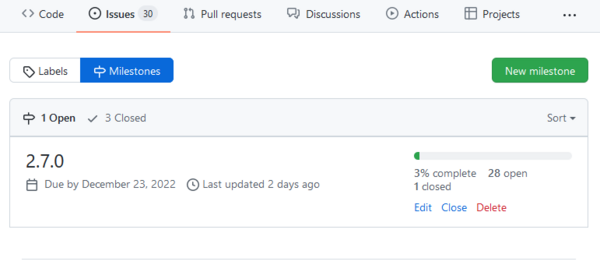 Press "Add bugzilla milestones .."

In the window that appears, add the service release milestone. Make sure that the sort key matches the version number. You get one chance to do it right. If you make a mistake then you must as the webmaster to correct it.