Installing and Using EMF Compare
Installation
You can install EMF Compare through different means :
Once it is installed, you can easily check it's working selecting two ecore files and picking the "compare with each other" action in the contextual menu.
Configuration
Preference settings
You have to specify for which Model File Types the EMF Compare framework should be used instead of the "normal" eclipse text compare facility. Therefore, please open the preference page "General/Content Types" in your eclipse preferences ("Menu: Window->Preferences...").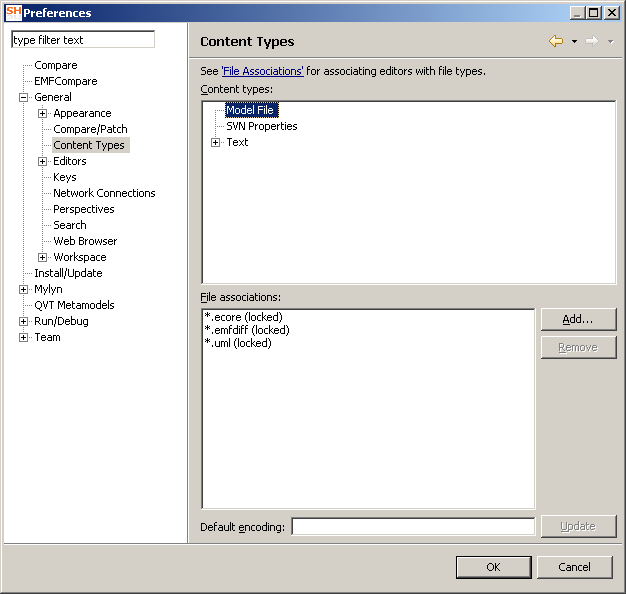 Press "Add..." to add an new File association.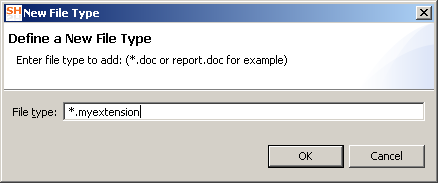 Enter a pattern of you Model files and click OK. Close the eclipse preferences by clicking OK.
Now you can use EMF compare for your specific model files.