Google Summer of Code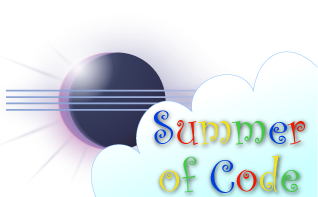 The Eclipse Foundation is pleased to announce the Eclipse project will once again be participating in Google's Summer of Code this year.
Thank you for your interest in Eclipse. Eclipse is a great place to spend a summer learning, coding, participating and contributing. We are an exciting open source project with a vibrant community, and we look forward to your application and your project ideas.
A good way to meet those involved with the program is to visit the #eclipse-soc and #eclipse IRC channels on Freenode.
The program is administered by Philippe Ombredanne ( philippe dot ombredanne at eclipse dot org ) and Wayne Beaton (wayne dot beaton at eclipse dot org).
Information
Current Year
Planning has already begun for this year's Summer of Code.
Past Years