Ecore Tools
Presentation
The Ecore Tools component provides a complete environment to create, edit and maintain Ecore models. This component eases handling of Ecore models with a Graphical Ecore Editor and bridges to other existing Ecore tools (Validation, Search, Compare, Emfatic, generators...). The Graphical Ecore Editor implements multi-diagram support, a custom tabbed properties view, validation feedbacks, refactoring capabilities... The long-term goal is to provide the same level of services as does JDT for Java.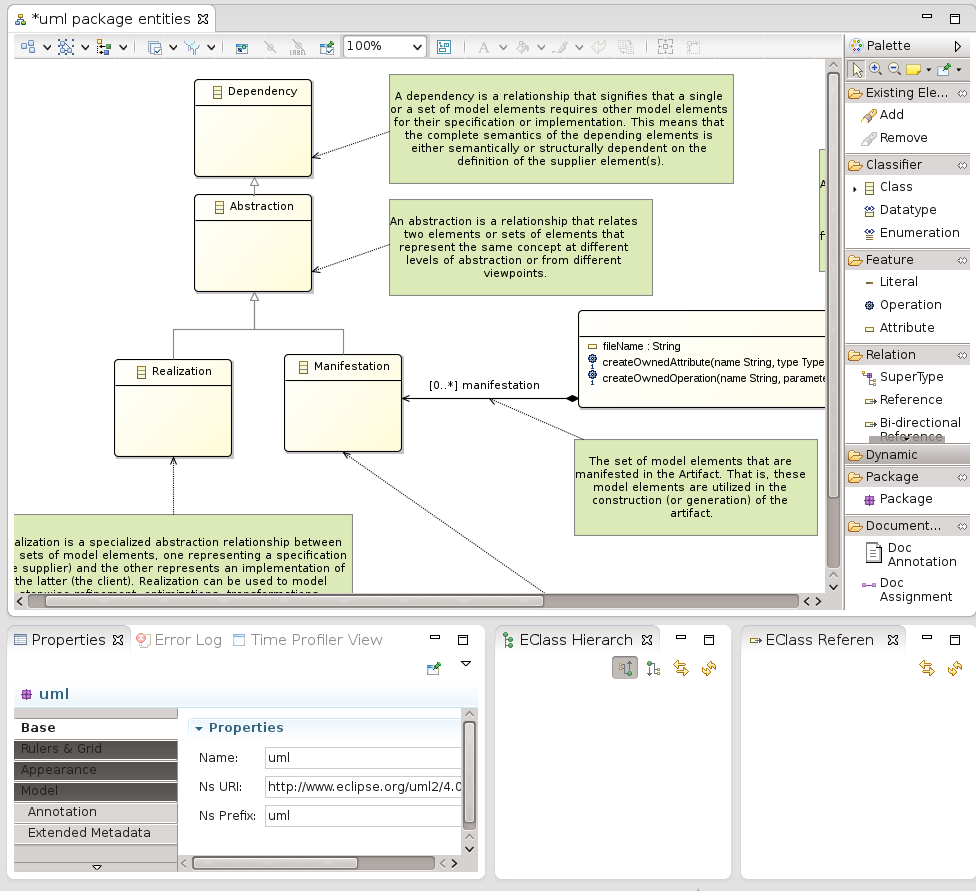 | | | | | | | | | |
| --- | --- | --- | --- | --- | --- | --- | --- | --- |
| Documentation | | | | Resources | | | | Development |
Architecture
See the component proposal
Features
Model oriented Outline View : possibility to DND a model element into the diagram area to show its graphical representation
Tabbed Properties View : provide advanced capabilities to edit the ecore model
Diagram example from Ecore.ecore model : maintain this as an example and show editor capabilities through this model
Roadmap
External tools integration

This roadmap is a more human readable view of what is available in the Bug List of the Ecore Tools component.
The Ecore Tools component will be released in June, 2008 and will be part of the Ganymede Simultaneous release.
Team
The component developers are :
Contact
Any issue should be reported to the Bugzilla You may also contact the team using the EMFT newsgroup.