Eclipse Installer
The Eclipse Installer automates the installation and update of Eclipse development environments:

To download the latest nightly build of the installer, pick one of Windows 64 Bit, Windows 32 Bit, Mac OS 64 Bit, Linux 64 Bit, or Linux 32 Bit.
You can also install the Oomph runtime into an existing IDE from the latest update site or site archive. See update sites for more...
Our help center is still work in progress but you may already find answers to your questions there.
The installer is provided by the Oomph project. If you are in doubt about the project's name see what The Free Dictionary says.
Features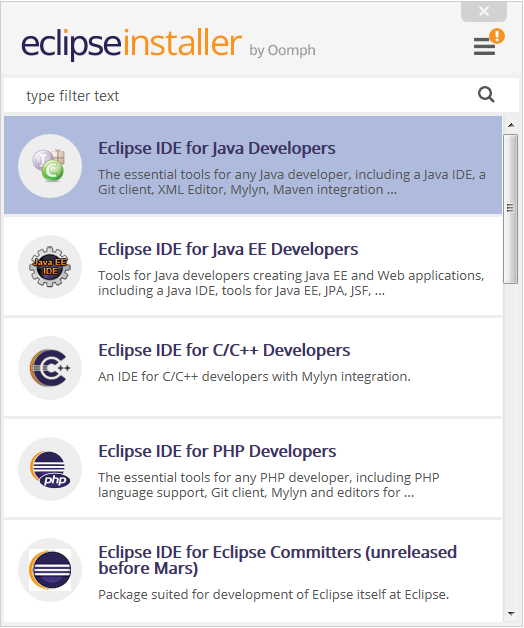 See the Authoring Guide for details about how to customize the installer to create installations and provision workspaces for your specialized needs.