Eclipse DemoCamps November 2013/Stuttgart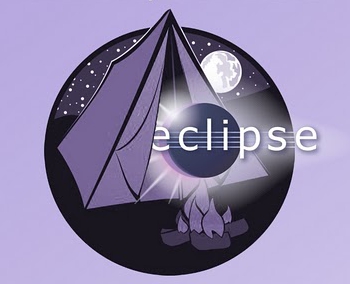 What is an Eclipse DemoCamp?
Ort
in den Räumen der NovaTec GmbH, Dieselstraße 18/1, 70771 Leinfelden-Echterdingen
Date and Time
36. November 2013 (= 6. Dezember)
16:00 Uhr
Sponsors
This Eclipse DemoCamp will be sponsored by

and organized by

If your company is willing to co-sponsor this event, please contact Oliver Böhm
Organizer
Oliver Böhm, ob@jugs.org
Agenda
| | |
| --- | --- |
| 16:00 | Begrüßung |
| 16:30 | Vortrag 1 |
| 17:00 | Vortrag 2 |
| 17:30 | Vortrag 3 |
| ab 18:00 | gemütlicher Teil |
Im gemütlichen Teil besteht die Möglichkeit, sich mit anderen auszutauschen oder vielleicht das eine oder andere aus den Präsentation auszuprobieren.
Präsentationen
Wenn du eine Präsentation oder Demo für diesen Event geben willst, füge bitte deinen Namen und Thema zu der Liste zu und schicke mir (ob@jugs.org) bitte eine kurze Mail.
Oliver Böhm, AntiPattern
...
Der Vortrag sollte maximal 20 Minuten (ohne Diskussions-Teil) dauern. Halte dich also kurz und beschränke dich auf's Nötigste. Eventuell werden wir sogar auf 15 Minuten (oder weniger) runtergehen, wenn es mehr Vorträge als geplant werden sollten.
Später im gemütlichen Teil besteht dann Gelegenheit, sich mit Interessenten auszutauschen und auf all die Fragen einzugehen, auf die du im ersten Teil nicht eingehen konntest. Günstig wäre es auch, denn du eine Demo vorbereiten kannst, mit der man dann im gemütlichen Teil experimentieren kann.
Anmeldungen
Wer sich anmelden will, bitte hier in diese Liste eintragen oder eine Email an Oliver Böhm senden.
Oliver Böhm, JUGS
...
Falls du an diesem Tag verhindert sein solltest, trage dich bitte wieder aus dieser Liste aus, da wir nur Platz für ca. 50 Teilnehmer haben.
An alle Blogger, Twitterer, Flickrer, ...
Falls du über das Eclipse DemoCamp Stuttgart berichten oder zwitschern willst, nimm bitte den Tag "#democampstuttgart". Dies erleichtert anderen das Auffinden von Infos und Bildern rund um diesen Event.