Eclipse DemoCamps November 2013/Nantes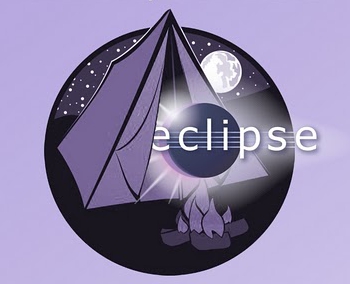 To keep updated about upcoming DemoCamps in France, subscribe to france-ec@eclipse.org mailing list.
Location
Epitech Nantes
16-18 rue Flandres-Dunkerque 1940
44100 Nantes
How to reach the site

Date and Time
November 19th 2013, 17:00 - 20:30.
Sponsors
Hosting and Funding

Organizers
Gaël Blondelle - Eclipse Foundation
Freddy Allilaire - Obeo
Agenda
Line-up
The day will feature informal demos, presentations and discussions about cool Eclipse projects, ranging from research prototypes to fully-featured open-source and commercial offerings. Each presentation should be 20 minutes + 5 minutes of questions, doing the transition with next presentation. If you want to make something shorter, then we'll plan quickies (5 minutes). This tentative agenda is subject to change depending on the proposed talks.
| Time | Activity |
| --- | --- |
| 17h15 | Introduction, event, sponsors, who you are |
| 18h15 | Talk/Demo 1 (TBD) |
| 18h45 | Talk/Demo 2 (TBD) |
| 19h30 | Talk/Demo 3 (TBD) |
| 20h00 | Lightning talks (TBD) |
Proposed talks
Submissions and deadline
You can submit simply by adding a paragraph there (please respect follow title conventions so we can easy use the page outline). We are looking for talks that show:
Cool stuff in Eclipse (Eclipse insight)
Cool stuff with Eclipse (how you use Eclipse)
Cool stuff for Eclipse (what plugins you develop)
All technologies/projects/organizations/... are good for a presentation, while it relates to Eclipse. Good topics of presentations can either be: innovative projects, new technologies, best practices with Eclipse IDE, showcase of a nice RCP application...
You proposal should also includes the possible formats. You can select either one, or both of them if you talk can suit to both standard and quicky format.
Standard talk (20 minutes of presentation + 5 minutes of questions)
Quicky (5 minutes to use as you want)
Note that as the schedule is quite tight, we can't allow any talks to be longer than announced. So make sure your presentation fits in the timeframe! It's better to make something shorter and have more time for questions than having something too long that you can't finish.
A speaker is allowed to present several talks. Presentations my be submitted either in French or in English.
Talk submission template
| | |
| --- | --- |
| By | author |
| Category | category |
| Fornat | Standard or quicky |
| Abstract | What you intend to show us |
Who Is Attending
Please add your name to this list if you attend the Eclipse Day. There are only 50 seats available, so people registers after the 50 seats are taken will be on waiting-list. Insciption is mandatory. Attendees will required to confirm their presence a few days before the event.
Gaël Blondelle, Eclipse Foundation (gael.blondelle@eclipse.org)
Freddy Allilaire, Obeo (freddy.allilaire@obeo.fr)
...
After the conference
To be filled later
Contact
Mailing-list: Organizers can also be reached on the france-ec mailing-list. Feel free to come to ask questions, make suggestions, anything...