Eclipse DemoCamps November 2013/Changsha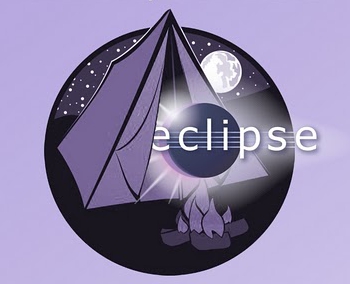 Intro 介绍
中文介绍
长沙同学们,然我们组织DemoCamp吧!如果你会介绍你用Eclipse作的东西,或者你知道好的Eclipse工具就能为讲师。 伟保罗能帮助一点儿找外国的朋友能演示,怎么组织,什么东西要考虑等等。看一下北京的例子:Beijing DemoCamp
联系伟保罗

不想讲的话,请下面加你的名字。有了十个人参加,DemoCamp有了。
Location 场地
Changsha, China
LatLong: 28.228209, 112.938814
长沙市天心区劳动西路308号凯华大厦B栋1202室
Date and Time 时间
北京DemoCamp一样的时间(11月30号 周六 大概2点到6点),可能可以成功一起看北京的广播.
组织者要确定活动时间。
Sponsors 赞助
This Eclipse DemoCamp will be sponsored by
。。。
This Eclipse Day will be promoted by the Eclipse Foundation

Organizer 组织者
陈轩,游龙科技 QQ 178114976
Agenda 议程
演讲题目: Siteview1软件开发经验
内容简介: Siteview ITSM是我们公司用Eclipse RCP技术开发的的一个基础平台,是一款功能庞大、高度集成、稳定易用的IT服务管理平台。以该平台为基础,先后我们开发了配置文件管理系统,ECC监测系统,以及NNM拓扑扫描。其中不仅用到了RCP,也用到了 BIRT(报表),EGIT(服务器配置文件管理),RAP(WEB),GEF(图形),ECF(分布式)等一些丰富的插件来完善我们的系统,随着Eclipse各类插件不断的丰富,更新,我们的系统也会更加强大.
欢迎欢迎来讲分享演示。
Presenters
If you would like to present at this event, please add your name below.
Who Is Attending | 谁参加?怎么注册?
二选一
1. https://yoopay.cn/event/01780647
2. If you plan on attending please add your name and company to the list below. If you have any trouble with the wiki, just send an email to <add the organizer name and email address here>.
有兴趣的话,在这里加你的名字,公司。(需要在https://dev.eclipse.org/site_login/ 注册,登陆)
王先生,贵公司
For Bloggers and Users of Twitter, LinkedIn, Flickr, Weibo, Weixin etc.
In case you plan to blog or tweet about the Eclipse DemoCamp in Wuhan, please use the tags #eclipse and #democampchangsha in order to make it easier to find all the comments and pictures. Thanks a lot for telling the world about the event! | 请用#eclipse#和#democampchangsha#标签微博一下。
Eclipse中国QQ群 321486747
Join Eclipse China LinkedIn Group