Difference between revisions of "Eclipse DemoCamps November 2013/Berlin"
m

m

Line 70:
Line 70:
 

# Ralph Mueller, Eclipse Foundation

 

# Ralph Mueller, Eclipse Foundation

 

# Jens von Pilgrim, [http://numberfour.eu NumberFour AG]

 

# Jens von Pilgrim, [http://numberfour.eu NumberFour AG]

 
+
---
Revision as of 15:35, 2 November 2013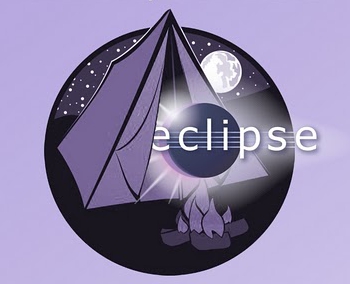 What is an Eclipse DemoCamp?
Location
Fraunhofer FOKUS
Kaiserin-Augusta-Allee 31, 10589 Berlin
LatLong: 52.5259087, 13.3142924

Date and Time
December 2nd, 2013
Organizer
Lars Martin, SMB GmbH
Tom Ritter, Fraunhofer FOKUS
Tweet about the Eclipse DemoCamp: #eclipse #democamp #berlin
---
Sponsors
This Eclipse DemoCamp will be sponsored by SMB GmbH, Fraunhofer FOKUS and the Eclipse Foundation.
SMB has been an independent IT consulting firm since 1998. We are devoted to providing high-quality RCP and OSGi software development, consulting and training to mid-sized organizations. Additionally we develop independent products and tools based on the Eclipse Rich Client Platform.
The Fraunhofer Institute for Open Communication Systems FOKUS is researching and developing demand-orientated solutions for partners in industry, research and public administration.

Eclipse Foundation is a not-for-profit, member supported corporation that hosts the open-source Eclipse Projects.
If you or your company would like to sponsor the venue, please get in touch with Lars or Tom.
---
Agenda
Macus Engelhardt (Fraunhofer FOKUS): Traceino - The Traceability Framework
---
Presenters
If you would like to present at this event, please add your name below. Please send us your presentation/proposal via eclipseday@fokus.fraunhofer.de. Should we receive more submissions than we can fit into the schedule, we will select the ones that we think are most interesting to the audience.
Jens von Pilgrim: Beyond the box: How we built a JavaScript IDE with Xtext. - People who know Xtext and ECMAScript a little bit have no problem describing such a project with a single word: it's crazy. And in deed, it is challenging for a number of reasons. One of them is the ECMAScript grammar, which requires certain parser features which cannot be implemented with a pure Xtext grammar. Another is performance. While all the nice default Xtext solutions work great for smaller to midsize modeling projects, it is a different story to process, i.e. validate and compile, not only hundreds, but thousands of files. And when you think you're done, more surprises are awaiting you, such as Maven build system difficulties or rough edges coming with new technologies such as Xcore. In this talk I will sketch out our solutions and thereby demonstrate how to customize Xtext to achieve things which will not work out of the box. I will also compare our Xtext based solution, and Xtext as a framework, with the DLTK, as a predecessor solution of our IDE was based on the DLTK and serves now as an indicator.
---
Details
If you added your demo to the list above, please add a short abstract to this list so people know what you will be talking about:
t.b.d.
---
Who Is Attending
If you plan on attending please add your name and company to the list below.
If you're not able to come, please withdraw your registration.
We reserve the right to charge 10 Euros administrative fee, if you don't show up without having cancelled beforehand. Thanks for understanding.

Frank Brenner, Fraunhofer FOKUS
Filiz Ludewig, Fraunhofer FOKUS
Ralph Mueller, Eclipse Foundation
Jens von Pilgrim, NumberFour AG
Stephan Druskat FSU Jena