Difference between revisions of "Eclipse DemoCamps November 2012/Vancouver"
m

Line 71:
Line 71:
 

#Lei Zhu UBC

 

#Lei Zhu UBC

 

#Godfrey Hobbs, SAP

 

#Godfrey Hobbs, SAP

−

#Eric Jiang

 
 

#Rastislav Ondrasek

 

#Rastislav Ondrasek

 

#Yee Shi

 

#Yee Shi
---
Revision as of 12:46, 13 November 2012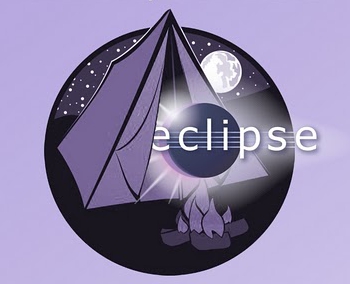 What is an Eclipse DemoCamp? What is a Hackathon? What is an Eclipse hackathon?
Another Hackathon
After the success of last year's Eclipse Hackathon, we will be hosting another hackathon. Yes. Another hackathon. We hope that all attendees will become Eclipse contributors by the end of the evening. Our goal is to provide enough small-ish bugs and feature requests such that all attendees can hack away and come up with a reasonable patch by the end of the evening. Attendees will break out into groups of 2 or 3 and get hands on support from a veteran of the project to help ensure that a patch can be completed.
So, bring your laptop and be ready to code!
Location
Tasktop offices in downtown Vancouver (see photos)
1100-1500 West Georgia Street
Vancouver, BC V6G 2Z6
BUZZER CODE #1100
Pizza, snacks and drinks will be provided by our sponsors:
Date and Time
November 13, 5:30pm - late (whenever you finish hacking)
Organizers
Sponsorship
This Eclipse Demo Camp is being sponsored by:
Projects
Projects that will make an appearance at this hackathon. If you have a project that you can lead and want to be worked on, please contact one of the organizers.
Who Is Attending
If you plan on attending please send an email to Andrew Eisenberg aeisenberg@vmware.com. Closer to the date, we will send out an email with some helpful hints on how to come to the hackathon prepared. We will also add your name to the list below. If you have any trouble with the wiki, just send an email to the organizers.
Tom Chan
Andreas Winkler, Make Technologies
Pei Jia
Alan Leung, AppNeta
Deepak Azad, UBC
Nima Kaviani, UBC
Dave Orchard
Derek Ng UBC
Jordin Chin, UBC
Ankit Gupta
Joe Chen
Kyle Demeule, SFU
Kenneth Wong, SFU
Raphael Tsen
Andre Byrne, SFU
Lei Zhu UBC
Godfrey Hobbs, SAP
Rastislav Ondrasek
Yee Shi
Lily Guo, UBC
Ian Skerrett, The Eclipse Foundation
Jaxsun McCarthy Huggan, Tasktop + UBC
Billy Huang, Tasktop + UBC
Justin Leong (UBC)
Adrian Kuhn (UBC)
Nafeesa Dewji (UBC)
Manabu Kamimura (UBC)
Aaron Ming
Billy Huang (Tasktop)
Ian Bull (EclipseSource Ian Bull )
Tim Cheung (UBC)