Difference between revisions of "Eclipse DemoCamps November 2012/Kaiserslautern"
Line 13:
Line 13:
 
 
 
 
−

=== Presenters  ===

 
 
 
−

If you would like to present at the DemoCamp, please feel free to add your name and topic to the list. Depending on the number of people interested we may have to limit the number of presenters and time of each demo.

 
−

 
−

 
−

'''Please note: All presentations will be held in German'''

 
 
 
 

=== Demonstrators  ===

 

=== Demonstrators  ===
---
Revision as of 12:23, 7 November 2012
Location
Aula of the IT-Campus, Europaallee 10, 67657 Kaiserslautern, Germany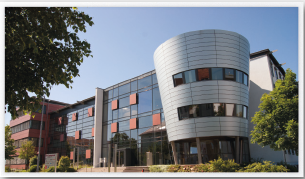 Demonstrators
You created an nice application with eclipse software and show it to others? Just bring your own device and present it at the Demo Camp. Please let us know here what you like to show.
Who Is Attending
Please add yourself to this list if you are going to attend this DemoCamp.
Claudia Könnecke, verit Informationssysteme GmbH
Torsten Stolpmann, verit Informationssysteme GmbH
Patrick Reilly, verit Informationssysteme GmbH
Dino Coppola, Software Ingenieurdienstleistungen
Heiner Westphal, verit Informationssysteme GmbH
Fabian Klaffke, Fachhochschule Kaiserslautern
Björn Decker, BASF SE
Markus Knittig
Jürgen Schumacher Empolis Information Management GmbH Kaiserslautern