Eclipse DemoCamps November 2011/Kassel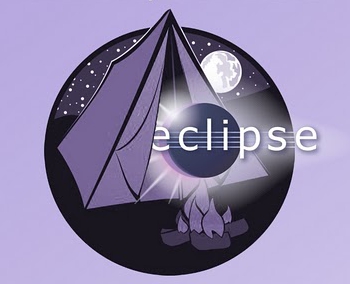 What is an Eclipse DemoCamp?
Location
Date and time
Tuesday, Nov 29th, 17:00
Sponsors
This Demo Camp will be sponsored by Micromata GmbH and Yatta Solutions GmbH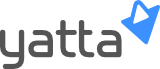 Organizer
Presenters
If you would like to present at the DemoCamp, please feel free to add your name and topic to the list. Depending on the number of people interested we may have to limit the number of presenters and time of each demo.
Steffen Pingel: Pimp your productivity with Git, Gerrit, Hudson and Mylyn
For tasks, Mylyn already streamlines workflow by providing first-class integration with the IDE. The recent Mylyn project restructuring now enables the same integrated workflows for code reviews, builds and version control systems like Git. We will show how the tools available in the Mylyn project work together to seamlessly integrate development artifacts in Eclipse and provide traceability all the way from the requirement to the final merge into the production branch.
Michaela Kraft: Die einzige Konstante ist die Veränderung
Der Konkurrenzdruck auf den Märkten ist inzwischen an jedem Schreibtisch spürbar. Unternehmen erwarten viel von ihren Mitarbeitern - etwa Bereitschaft zur Flexibilität, Arbeit in wechselnden Rollen, Unterstützen von Veränderungen. Auch in der Software Industry sieht man diese Veränderung. Diese Veränderung macht auch Microsoft nicht nur durch, sondern auch mit.
Michael Blumenstein, Uniting Worlds: Integrating Eclipse Applications into Visual Studio
Who Is Attending
If you plan on attending please add your name and company to the list below. We'd like to see as many people show up as possible. If you have any trouble with the wiki, just send an email to support at yatta dot de.
Dr. Christian Schneider, Yatta Solutions
Ralph Müller, Eclipse Foundation
Michaela Kraft, Microsoft GmbH
Michael Blumenstein, Yatta Solutions
Enno Boland, Uni Kassel
Andreas Koch, Universität Kassel, Software Engineering Research Group
Christian Claus, Micromata
Stefan Lindel, Universität Kassel, Software Engineering Research Group
Albert Zündorf, Universität Kassel, Software Engineering Research Group
Christian Hübert, segmeno software GmbH Kassel
Thorsten Drude, segmeno software GmbH Kassel
Martin Atzmüller, Universität Kassel, Knowledge and Data Engineering Group
Steffen Pingel, Tasktop Technologies
Jeremy Peel, Free and Open Source Software Learning Centre e.V. / dimari GmbH, Kassel
Dominik Benz, Universität Kassel, Knowledge and Data Engineering Group
Alexander Fröhlich, Micromata GmbH
Stefan Toepfer
Christof Lorenz, GWAVA
Philipp Hirsch, TH Mittelhessen
Stephan Oeste