Eclipse DemoCamps November 2011/Hamburg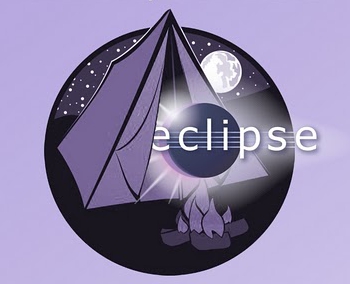 What is an Eclipse DemoCamp?
Location
Lerchenstraße 28a / Eingang Schilleroper
22767 Hamburg
Date and Time
November 23rd, 19:00 - 23:00
Organizer
Peter Friese, Zühlke Engineering
Martin Lippert, SpringSource - a division of VMware
Sponsors
This Demo Camp will be sponsored by Zühlke Engineering, SpringSource - a division of VMware, and itemis.
If you or your company are willing to co-sponsor this event, please contact Peter Friese.



Agenda
19:00 - 19:25: Meet & Greet
19:25 - 19:30: Welcome (Martin & Peter)
19:30 - 19:50: Dynamic Web Applications with RAP and OSGi', Markus Knauer
19:55 - 20:15: Pimp your productivity with Git, Gerrit, Hudson and Mylyn, Steffen Pingel, Tasktop Technologies
20:20 - 20:40: Combined Modeling and Programming: Task Focused Diagrams with Mylyn and UML Lab, Manuel Bork, Yatta Solutions
20:40 - 21:00: Break
21:00 - 21:20: Eclipse@Home - Home Automation in Practice, Kai Kreuzer, openHAB.org
21:25 - 21:45: Eclipse UOMo + Eclipse STEM, Werner Keil, Creative Arts & Technologies
21:45 - 22:05: Runtime-Configurable Graphical Views for any Java-based Model, Jan Köhnlein, itemis
waitlisted:

The list of demos is closed. If you would like to speak at the next demo camp, please get in touch with Martin and Peter (it's easiest to catch us at the demo camp, BTW :-) )
Who Is Attending
If you plan on attending please add your name and company to the list below. You need to have an Eclipse Bugzilla account to do so. Signing up is really easy and not only gives you the chance to attend Eclipse DemoCamps, but also gives you the sweet fuzzy feeling of being able to file Eclipse bugs! Come on, give it a try - we know you can do it!
Martin Lippert, SpringSource - a division of vmware
Frank Gasdorf, Plath GmbH
Christian Hager, tecis Finanzdienstleistungen AG
Nils Hartmann, Techniker Krankenkasse
Jan Koops, Techniker Krankenkasse
Ingo Meyer
Stefan Hänsgen, tecis Finanzdienstleistungen
Florian Quadt
Markus Nicks E.ON IT
Olaf Kaus E.ON IT
Arne Bernin
Erhard Weinell, Generali Deutschland Informatik Services (depending on chosen topics)
Harald Albers, HS - Hamburger Software GmbH & Co. KG
Robert von Massow, Uni Kiel
Markus Klink
Heiko Neuweger, Bruker Daltonik GmbH
Christian Tabeling, Bruker Daltonik GmbH
Waruna Ratnayake
Frank Becker
Dalibor Topic, ORACLE Deutschland B.V. & Co. KG