Eclipse DemoCamps November 2011/Dresden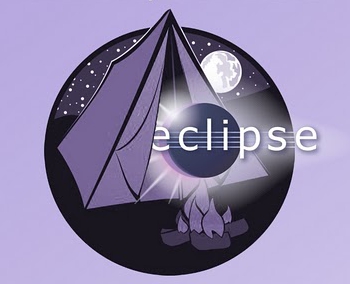 What is an Eclipse DemoCamp?
Location
TU Dresden, Falkultät für Informatik, Raum E023
Anreise: http://www.inf.tu-dresden.de/index.php?ln=de&node_id=12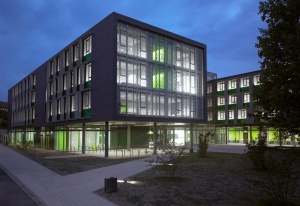 Quelle: TU Dresden, Lothar Sprenger
Date and Time
08.11.2011, 18:30 Uhr opening, 19:00 Uhr - 22:00 Uhr
Agenda
tbd.
Sponsors
This Demo Camp will be sponsored by itemis AG, GK Software AG and the Eclipse Foundation.


Eclipse strategic member and the leading company for model-driven software development.


Global provider of innovative, high quality store automation solutions for leading retailers.


Eclipse Foundation is a not-for-profit, member supported corporation that hosts the open-source Eclipse Projects.
If your company is willing to co-sponsor this event, please contact Lars Martin.
Organizer
Presenters
If you would like to present at the DemoCamp, please feel free to add your name and topic to the list. We can accommodate a maximum of 6 demos.
Claas Wilke: Model-Driven Robot Engineering. We will demonstrate, how we apply model-driven techniques to control humanoid robots (Naos). We show how a textual DSL can be used for such a task and how such a DSL allows easy approximation of non-functional properties for Nao programs. The demo bases on results from our resarch project QualiTune.
Thorsten Kamann: Eclipse und Mylyn - Integration des Entwickler-BackOffice.
CDO 3D, Eike Stepper, Eclipse Modeling Project (CDO Lead).
"Xcore: Ecore Meets Xtext", Ed Merks, itemis
"Spray – a quick way to create Graphiti", Joerg Reichert, itemis and Christian Kurze, Cimacon GmbH
Mirko Seifert: Embedding Runtime-DSLs in Web Applications. This talk shows how Eclipse can be used to develop DSLs for the configuration of web applications. I will show the Vaadin web application framework to illustrate the use of DSLs outside of IDEs.
Martin Pätzug: RCP als Frontend für Hochleistungsprozesse des Versandhandels.
list is closed
Who Is Attending
If you plan on attending please add your name and company to the list below. If you have any trouble with the wiki, just send an email to leipzig at itemis dot de.
Max Leuthäuser, TU Dresden, SHK Lehrstuhl Softwaretechnologie
Christian Vogel, TU Dresden, SHK Lehrstuhl Softwaretechnologie
Eike Stepper, ES-Computersysteme Berlin
Christian Kurze, Cimacon GmbH
Robert Kunkel, Universität Leipzig - Institut für Wirtschaftsinformatik
Wilson Felipe Borges de Carvalho, Universität Leipzig - Institut für Wirtschaftsinformatik
Sven Karol, TU Dresden, Lehrstuhl Softwaretechnologie
Michael Spranger, ARC Solutions GmbH
Dominik Hirt, efinia UG
Pascal Kovacs, GISA GmbH
Bernd Fischer, GK Software AG
Sven Krause, i.S.X. Software GmbH & Co. KG
Frank A. Fischer, intershop AG
Steffen Stundzig, itemis AG
Alexander Fischer, PC Soft GmbH
Kristian Rink, planConnect GmbH
Ralph Engelmann, QUEO
Björn Thalheim, T-Systems MMS
Robert Krawatzeck, TU Chemnitz
Stanley Förster, TU Dresden
Matthias Günther, xima media GmbH
Marek Kretzschmar, Westsächsische Hochschule Zwickau
Volker Suschke, ubigrate GmbH
Richard Müller, Universität Leipzig
Jan Reimann, TU Dresden
Sebastian Fuchs, TU Dresden
Sandro Weiser, TU Chemnitz
Frieder Carl Jacobi, TU Chemnitz
Alexander Götze, KEYS Kompetenzmanagement GmbH
Mirko Seifert, Mirko Seifert - IT Consulting & Coaching
Karsten John Gerber, 3m5. IT Business Services
Stefan Konrad Riedel, Ingenieurbüro Riedel
Martin Böhm, SALT Solutions GmbH
Alexander Fischer, PC-Soft GmbH
David Hein, ARC Solutions GmbH
Christoph Augenstein, Universität Leipzig - Institut für Wirtschaftsinformatik
Hendrik Kerkhoff, Universität Leipzig - Institut für Wirtschaftsinformatik
Thomas Hänsch, Universität Leipzig - Institut für Wirtschaftsinformatik
Lewin Böhlke, Universität Leipzig - Institut für Wirtschaftsinformatik
Christopher Klinkmüller, Universität Leipzig - Institut für Wirtschaftsinformatik
Peter Huster, Westsächsische Hochschule Zwickau
tobias haubold, Westsächsische Hochschule Zwickau
Michael Klenner, Westsächsische Hochschule Zwickau

You can also register on Xing.com: https://www.xing.com/events/818667
Past DemoCamps in Dresden
Eclipse DemoCamp Indigo 2011
Eclipse DemoCamp November 2010
Eclipse DemoCamp Helios 2010