Eclipse DemoCamps November 2011/Berlin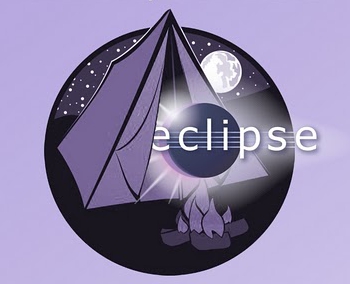 What is an Eclipse DemoCamp?
Location
Fraunhofer FOKUS
Kaiserin-Augusta-Allee 31
10589 Berlin
Date and Time
28 November 2011
6.30 pm Opening
7 pm - 10 pm Presentations and Demos
Sponsors
This Eclipse DemoCamp will be sponsored by itemis AG, Fraunhofer FOKUS, NumberFour AG, GK Software AG, Eclipse Magazin and the Eclipse Foundation.
itemis is Eclipse strategic member and the leading company for model-driven software development.
The Fraunhofer Institute for Open Communication Systems FOKUS is researching and developing demand-orientated solutions for partners in industry, research and public administration.
NumberFour AG is building an open platform for business application development that will create a new ecosystem for verticalized, innovative business applications.
GK Software AG - global provider of innovative, high quality store automation solutions for leading retailers.
Eclipse Magazin is the first magazine worldwide, which covers all aspects of the Eclipse platform.
Eclipse Foundation is a not-for-profit, member supported corporation that hosts the open-source Eclipse Projects.

If your company is willing to co-sponsor this event, please contact Lars Martin.
Organizer
Lars Martin, itemis AG
Tom Ritter, Fraunhofer FOKUS
Agenda
tba
Presenters
If you would like to present at the DemoCamp, please feel free to add your name and topic to the list. We can accommodate a maximum of 6 demos.

"SMM based measuring of EMF models with Metrino 2.0", Marcus Engelhardt, Christian Hein, Fraunhofer FOKUS
"EMF Client Platform Revolutions - The New Design of ECP 2.0", Eike Stepper, Eclipse Modeling Project (CDO Lead)
"Release Engineering with tycho and P2" - Matthias Köster, NumberFour AG
"Let the sunshine in! News from the Dawn side of life" - Martin Flügge, MFTechnologies
"Xcore: Ecore Meets Xtext", Ed Merks, itemis
"Eclipse und Mylyn - Integration des Entwickler-BackOffice", Thorsten Kamann, itemis
"Goodbye boilerplate - Generating code for the Hibernate ORM Framework", Mirko Seifert - Seifert IT Consulting & Coaching. In this talk I will present HEDL (Hibernate Entity Definition Language), a DSL that can be used to define entity models for Hibernate. Based on EMFText/Xtend2, entity classes and data access objects (DAOs) are generated that provide the most common functions to access (create, find, delete) entity objects. This drastically improves development efficiency because writing boilerplate code is avoided (average code expansion ratio is 1:50 LOC).
list is closed
Who Is Attending
If you plan on attending please add your name and company to the list below. If you have any trouble with the wiki, just send an email to itemis branch in Leipzig.
Marcus Engelhardt, Fraunhofer FOKUS
Christian Hein, Fraunhofer FOKUS
Ralph Müller Eclipse Foundation
Dirk Ehms
Michael Frey, Humboldt-Universität zu Berlin
Martin Schmidt
Martin Flügge, MFTechnologies
Richard Meinsen
Mirko Seifert, Mirko Seifert - IT Consulting & Coaching
Annette Bals, Fresenius Netcare GmbH
René Böttge, data experts gmbh
Agnes Cichy, itemis AG
Frank Förstemann, IVU Traffic Technologies AG
Helko Glathe, Carmeq GmbH
Dr. Jörn Kreutel, SemanticEdge GmbH
Martin Lindow, data experts gmbh
Andreas Lüdecke, ImmobilienScout24
Eike Stepper, ES Computersysteme
Thorsten Kamann, itemis AG
Ed Merks, itemis
Frank Brenner, Fraunhofer FOKUS
Nicole Scheplitz, Fraunhofer FOKUS
Ralph Bergmann
Hajo Eichler, NumberFour AG
Matthias Erche, ikv++ technologies ag
Hanka Jost, data experts gmbh
Georg Nordhausen
Jens von Pilgrim, FernUniversität in Hagen
Mirko Streckenbach, Capgemini
Aleksander Kosicki, NumberFour AG
Andreas Kohn, embenatics foundation layer software
Mathias Slawik, Developer Garden (Deutsche Telekom AG)
David Gampe, Air Berlin PLC & Co. Luftverkehrs KG
Michael Krüger
Fabian Roloff, Air Berlin PLC & Co. Luftverkehrs KG
Bernd Jürgen Schadei, Pharus-Plan
Andreas Schmidt, Webtrekk GmbH
Rene Schmidt, Saxonia Systems AG
Arif Wider, Humboldt-Universität zu Berlin
Stefan Hintz, Axel Springer AG
Bodo Falkmar Hinueber, Rabenauge Game Development
Michael Krüger
You can also register on Xing.com: https://www.xing.com/events/818735