Eclipse DemoCamps November 2010/KampalaCampus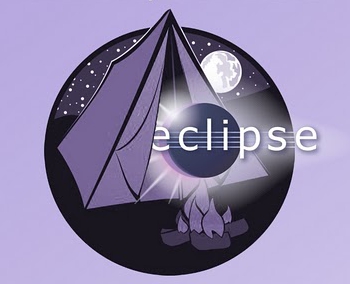 What is an Eclipse Campus DemoCamp?
Location
Makerere University Faculty of Computing and Informatics Technology <Block B>
Level 5 <Software Incubation Centre/Lab>
Date and Time
Date: Fiday 19th November 2010
Time: 4:30pm
Sponsors

Organizer
Daniel Ngarambe
President of the Makerere University Programmers Association
Presenters
If you are a student or instructor and would like to present at the DemoCamp, please feel free to add your name and topic to the list.
Daniel Ngarambe, Introduction to the Eclipse IDE.
Simon Muwanga, Installation of Eclipse IDE on a Windows Platform.
Simon Muwanga, Installation of Eclipse IDE on a Unix Platform.
Patrick Alvin Luwum, Setting up the Eclipse environment for Adroid Application Development.
Simon Muwanga, Powerful tools of the Eclipse IDE and how they can be utilised.
Who Is Attending
If you plan on attending please add your name and company to the list below. If you have any trouble with the wiki, just send an email with your full name and Organisation to "pa @ cit.mak.ac.ug" or call "0701 471484".
Daniel Ngarambe, Makerere University Programmers Association
Micheal Kakande, Makerere University Programmers Association
Simon Muwanga, Department of Innovations and Software Development Makerere University.
Frank Tumusiime Batungwa, Patron Makerere University Programmers Association
Alvin Patrick Luwum, Makerere University Programmers Association
David Ojok, Makerere University Programmers Association
Denis Reagan Ochora, Makerere University Programmers Association
Susan Nakiganda, Makerere University Programmers Association
Martin Turyashemererwa, Makerere University Programmers Association
Bernard Muteesa, Makerere University Programmers Association
Dennis Nsiimenta, Makerere University Programmers Association
Majidu Igobe, Makerere University Programmers Association
Edward Namugera, Makerere University Programmers Association
Andrew Kutesa, Makerere University Programmers Association
Kenneth Ssentongo, Makerere University Programmers Association
Clara Kokunda, Faculty of Computing and Informatics Technology
Solomon Nsumba, Makerere University Programmers Association
Carol Betty Nanziri, Faculty of Computing and Informatics Technology
Livingstone Njuba, Faculty of Computing and Informatics Technology
Joel Gwayambadde, Makerere University Programmers Association
Narcis Tumwine, Faculty of Computing and Informatics Technology
Joel Katumba, Faculty of Computing and Informatics Technology
Stephen Settimba, Faculty of Computing and Informatics Technology
Abdallah Maymuna, Faculty of Computing and Informatics Technology
Cissy Nansumbi, Makerere University Programmers Association
Yasin Sekabira, Makerere University Programmers Association
Angella Nakimuli, Makerere University Programmers Association
Timothy Katumba, Makerere University Programmers Association
James Semwanga,The New Vision Uganda
Alexander Seruzi,Makerere University
Sande David, Kyambogo University - Department of Computer Science
Wabendo Fred Makerere university ,FCIT