Eclipse DemoCamps November 2010/BeijingCampus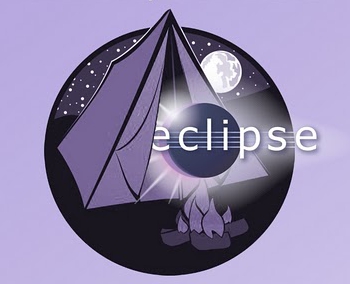 What is an Eclipse Campus DemoCamp?
Location
Beijing Institute of Technology
102# computing centre
Date and Time
Tuesday 9:00 AM
November 11th 2010
Sponsors

Organizer
Dr. Hui Liu
Beijing Institute of Technology
Presenters
If you are a student or instructor and would like to present at the DemoCamp, please feel free to add your name and topic to the list.
Yuan Gao 《在Eclipse下实施重构》
FangFang Li 《Eclipse常用插件的使用》
DeChun Yin 《Eclipse下的分布式计算环境构建与开发》
Jie Chen 《如何使用eclipse开发java项目》
Who Is Attending
If you plan on attending please add your name and company to the list below. If you have any trouble with the wiki, just send an email to doctorliuhui at qq dot com.
Dr. Hui Liu, Beijng Institute of Technology
ZhiZhuo Yang,Beijng Institute of Technology
JinWu Liu,Beijng Institute of Technology
XiangYu Zhao,Beijng Institute of Technology
WenPeng Lu,Beijng Institute of Technology
WenShi Zhang,Beijng Institute of Technology
Yuan Gao,Beijng Institute of Technology
FangFang Li,Beijng Institute of Technology
DeChun Yin,Beijng Institute of Technology
Jie Chen,Beijng Institute of Technology
Sheng Huang,Beijng Institute of Technology
Yang Liu,Beijng Institute of Technology
Ke Niu,Beijng Institute of Technology
Jian Yang,Beijng Institute of Technology
ZiHeng Jiang,Beijng Institute of Technology
Eclipse DemoCamps Beijng Institute of Technology
Photos in Technology Exchange[1]