Difference between revisions of "Eclipse DemoCamps Mars 2015/Grenoble"
Line 119:
Line 119:
 

|-

 

|-

 

!13h30

 

!13h30

−

! ...

+

! .

 

! Vert.x3, construire des applications réactives pour la JVM mais pas seulement en Java  

 

! Vert.x3, construire des applications réactives pour la JVM mais pas seulement en Java  

 

! Clément Escoffier, Red Hat

 

! Clément Escoffier, Red Hat

 

|-

 

|-

−

!...

+

!

−

! ...

+

!

 

! Eclipse Che : développez en java dans le cloud   

 

! Eclipse Che : développez en java dans le cloud   

 

! Florent Benoit, Codenvy

 

! Florent Benoit, Codenvy

 

|-

 

|-

−

!...

+

!

−

! ...

+

!

 

!tern.java, plugin Eclipse pour JavaScript qui permet d'enrichir le plugin Eclipse Javascript « officiel » JSDT   

 

!tern.java, plugin Eclipse pour JavaScript qui permet d'enrichir le plugin Eclipse Javascript « officiel » JSDT   

 

! Angelo Zerr, Sodifrance

 

! Angelo Zerr, Sodifrance

 

|-

 

|-

−

!...

+

!

−

! ...

+

!

 

! Comment concilier la technologie des containers (docker) avec une cible de production composée   

 

! Comment concilier la technologie des containers (docker) avec une cible de production composée   

 

! Erwan Maréchal, IBM  

 

! Erwan Maréchal, IBM  

Line 144:
Line 144:
 

! -

 

! -

 

|-

 

|-

−

!15h45

+

!

−

! ...

+

!

 

! La guerre pour commiter les fichiers de métadonnées des EDIs  

 

! La guerre pour commiter les fichiers de métadonnées des EDIs  

 

! Aurélien Pupier, Bonitasoft SA

 

! Aurélien Pupier, Bonitasoft SA

 

|-

 

|-

−

!15h45

+

!

−

! ...

+

!

 

! Tests fonctionnels facile avec SWTBot pour les développeurs et les testeurs

 

! Tests fonctionnels facile avec SWTBot pour les développeurs et les testeurs

 

! Aurélien Pupier, Bonitasoft SA

 

! Aurélien Pupier, Bonitasoft SA
---
Revision as of 04:42, 12 October 2015
After last year event in Lyon Eclipse Day Rhone Alpes 2014, we are moving back to Grenoble this year for our new Rhone-Alpes Eclipse Day Event, to gather all Eclipse enthusiast in the area around technical presentations, discussions and code.
Après l'événement de l'année dernière Eclipse Day Rhone Alpes 2014 à Lyon, nous revenons à Grenoble pour une nouvelle édition Rhone-Alpes d'Eclipse Day, à seule fin de fédérer tous les pratiquants d'Eclipse autour de présentations techniques, de discussions et de sessions de codage.
Les présentations peuvent être proposées et données en français ou en anglais, selon la préférence des intervenants.
Location, date and Time
October 16th 2015, all day long.

Xerox Research Centre Europe
6 chemin de Maupertuis
38240 Meylan, France
LatLong: 45.2173989, 5.7921349
Travel Information

Registration
This event is free but registration is mandatory. Place is limited so please register here!

Cette journée est gratuite, mais vous devez vous inscrire ici car le nombre de places est limité!

Sponsors
Hosting and Funding
This event will be hosted by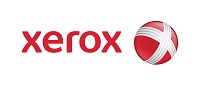 Communication
Organizers
Mathilde Grandfort & Patrick Emin - Cluster Edit
Thierry Jacquin - Xerox Research
Sebastien Revol - CEA List
Agenda
Line-up
The day will feature informal demos, presentations and discussions about cool Eclipse projects, ranging from research prototypes to fully-featured open-source and commercial offerings. Each presentation should be 20 minutes + 5 minutes of questions, doing the transition with next presentation. If you want to make something shorter, then we'll plan quickies (5 minutes). This tentative agenda is subject to change depending on the proposed talks.
Time
Theme
Presentation
Presenter

9h00

-

Accueil : Café & Croissants

Welcome : Coffee & Pastries

-
9h30
-
Mot d'accueil
Serge Imbert-Bouchard, Le Clust'R Numérique
9h35
Eclipse
What's news and sexy at Eclipse ?
Gaël Blondelle, Fondation Eclipse
9h50
Community
Contribute code to an Eclipse project : the Gerrit workflow
Mickael Istria & Xavier Raynaud, Red Hat, Kalray
10h15
-
KWESO : la connaissance de vos équipements en situation utilisation de IBM (Eclipse based tool)
Bassem Debbabi, Isandlatech
10h40
Visualization
Traceviz : Une technologie pour la visualisation de traces d'exécution dans Eclipse basée sur JavaFX
Rémy Dautriche, STMicroelectronics, Université Grenoble Alpes équipe IHM

11h05

-

Coffee break

Pause

-
11h15
Techno Modelling
Le MDA d'Eclipse
Thierry Jacquin, Xerox
11h40
Techno Modelling
Papyrus UML : how to turn a standard UML editor into a specialized DSL editor
Sébastien Revol, CEA List

12h05

Open Discussions :-)

Lunch

All

12h45

Session de code

Coding session

Papyrus sous le capot : les mécanismes de customisation.
Sebastien Revol CEA List
13h30
vert.x
Vert.x3, construire des applications réactives pour la JVM mais pas seulement en Java
Clément Escoffier, Red Hat
13h55
Cloud IDE
Eclipse Che : développez en java dans le cloud
Florent Benoit, Codenvy
14h20
Javascript
tern.java, plugin Eclipse pour JavaScript qui permet d'enrichir le plugin Eclipse Javascript « officiel » JSDT
Angelo Zerr, Sodifrance
14h45
Continuous integration
Comment concilier la technologie des containers (docker) avec une cible de production composée
Erwan Maréchal, IBM

15h10

-

Coffee break

Pause

-
15h20
IDE
La guerre pour commiter les fichiers de métadonnées des EDIs
Aurélien Pupier, Bonitasoft SA
15h30
Test, QA
Tests fonctionnels facile avec SWTBot pour les développeurs et les testeurs
Aurélien Pupier, Bonitasoft SA

15h55

Conclusion
Submissions and deadline
Submit your talk proposal here before September 30, 2015!
Soumettez votre présentation ici avant le 30 Septmbre 2015!

We are looking for talks that show:
Cool stuff in Eclipse (Eclipse insight)
Cool stuff with Eclipse (how you use Eclipse)
Cool stuff for Eclipse (what plugins you develop)
All technologies/projects/organizations/... are good for a presentation, while it relates to Eclipse. Good topics of presentations can either be: innovative projects, new technologies, best practices with Eclipse IDE, showcase of a nice RCP application...
You proposal should also include the possible formats. You can select either one, or both of them if you talk can suit to both standard and quicky format.
Standard talk (20 minutes of presentation + 5 minutes of questions)
Quicky (5 minutes to use as you want)
Note that as the schedule is quite tight, we can't allow any talks to be longer than announced. So make sure your presentation fits in the timeframe! It's better to make something shorter and have more time for questions than having something too long that you can't finish.

Some themes will structure the program and we foresee the following ones. If they really don't match with the proposed talks, use other. If some new themes seem to arise, we will add them on demand.
Techno - Modelling
Techno - Web dev
Techno - Continuous integration
Techno - Visualisation
Appli - Enterprise architecture
Appli - web
Appli - Mobile
Appli - Privacy
Appli - Big Data
Appli - IoT
ecosystem - Contribution
ecosystem - Community
ecosystem - business models
other
A speaker is allowed to present several talks. Presentations my be submitted either in French or in English.