Difference between revisions of "Eclipse DemoCamps Mars 2015/Frankfurt"
Line 92:
Line 92:
 

# Wolfgang Hoffmann, Namics Deutschland

 

# Wolfgang Hoffmann, Namics Deutschland

 

# Dömming Andreas, bespire

 

# Dömming Andreas, bespire

 
+
---
Revision as of 07:28, 10 June 2015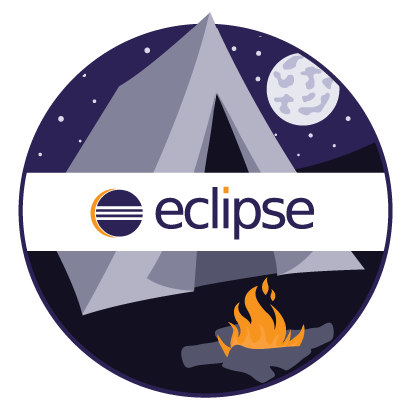 What is an Eclipse DemoCamp?
Location
Yatta Office Frankfurt a.M.
Mainzer Landstr. 50
60325 Frankfurt a.M.

LatLong: 50.1109392, 8.6639151
Date and Time
Wednesday, June 10th, 2015, opening 17:00
Sponsors
This Eclipse DemoCamp is sponsored by Yatta Solutions GmbH and BSI Business Systems Integration AG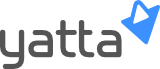 Mediapartners
The Eclipse DemoCamp Kassel is supported and promoted by Software & Support Media GmbH.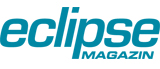 Organizer
If you have any questions regarding the DemoCamp, don't hesitate contacting Manuel Bork, e.g. via email.
Agenda
17:00 Meet & Greet
17:25 tbd
18:45 Break & Snacks
19:00 tbd
20:30 After Event: "The Fox and Hound" - Niedenau 2, 60325 Frankfurt
Call for Demos
If you would like to present at this event, please add your name below.
Who Is Attending
If you plan on attending please add your name and company to the list below. You need to have an Eclipse Bugzilla account to do so. Signing up is really easy and not only gives you the chance to attend Eclipse DemoCamps, but also gives you the sweet fuzzy feeling of being able to file Eclipse bugs! Come on, give it a try - we know you can do it! Alternatively, use our website to register.
Note: Though its up to the speakers, please be aware that the event language in general will be German. Most talks will be held in German.
Michael Scharf, Freelancer
Ralph Mueller, Eclipse Foundation (not 100% confirmed though)
Christian Wehrheim
Diana Kupfer, codecentric AG
David Law, ap consult GmbH
Gerd Aschemann, Freelancer
Wolfgang Weigend, Oracle
Uli Merkel, uli-merkel.de
Oliver Glier
Gerd Aschemann
Karl Schmitt, DB Systel
Pascal Ahlfeldt
Rolf Masfelder, Nector it-Services Ltd.
Mourad Jarrar
Dr. Christian Mann, ippon!Soft
Harald Mackamul
Jörg Teßmer
Gernot Belger, Björnsen Beratende Ingenieure
Uwe Kitzmann
Markus Bohr, DER Touristik
Martin Fütterer, Atos Worldline
Alexander Culum, JUGF
Deepak Jayaram, TÜ Darmstadt
Gaël Blondelle, Eclipse Foundation Europe
Patrick Gottschaemmer, VSS
Thomas Muders
Jan Westerkamp, Sensor Aktor GmbH
Wolfgang Hoffmann, Namics Deutschland
Dömming Andreas, bespire
Frederic Ebelshäuser, Yatta