Eclipse DemoCamps Luna 2014/Leipzig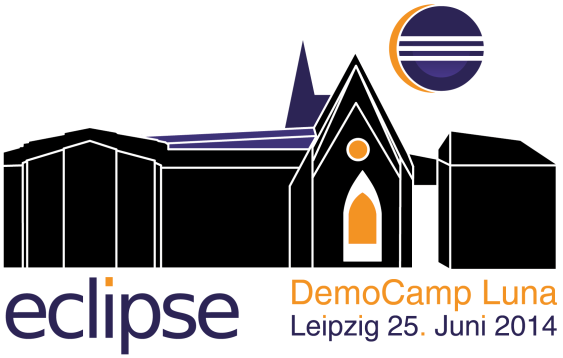 Location
Universität Leipzig
Institut für Wirtschaftsinformatik
Grimmaische Straße 12
D-04109 Leipzig

Room: Seminarraum 1
Date and Time
---
Wednesday, June 25th, 2014
17:30 Begin
18:00 - 21:30 Presentations, Talks, Demos
Sponsors
---
This Demo Camp will be sponsored by itemis AG, IT Sonix AG and the Information Systems Institute (IWI) of the University of Leipzig.

itemis AG is a Eclipse strategic member and the leading company for model-driven software development.

IT Sonix AG specializes in the development and sale of high-quality telecommunications solutions as well as customized, intuitive software.

The Information Systems Institute (IWI) was founded in 2004 and comprises four chairs and approx. 40 employees. IWI offers a bachelor and a master of science degree in business information systems and pursues applied research in numerous projects. IWI collaborates with many well-knows companies as well as national and international research institutes.
If your company is willing to co-sponsor this event, please contact Holger Kremß.
Organizer
---
Holger Kremß, itemis AG
Lars Nöbel, IT Sonix AG
Agenda
---
Language of presentations/talks/demos will be German.
17:45 - 18:00 Opening
18:00 - 18:30
18:30 - 19:00
19:00 - 19:15 Break, Snacks
19:15 - 19:45
19:45 - 20:15
20:15 - 20:30 Break
20:30 - 21:00
21:00 - 21:30
Presenters
---
If you would like to present at this event, please contact Holger Kremß.
...
Who Is Attending
---
If you plan on attending please add your name and company to the list below. If you have any trouble with the wiki, just send an email to Holger Kremß.
...