Eclipse DemoCamps Luna 2014/Hamburg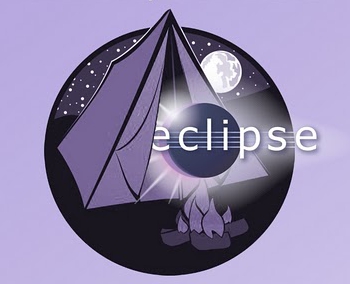 What is an Eclipse DemoCamp?
Location
---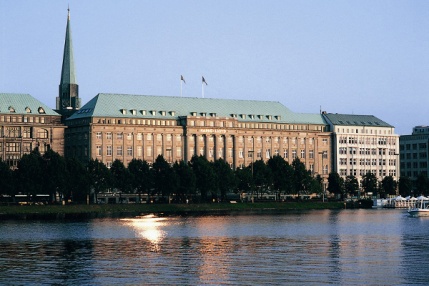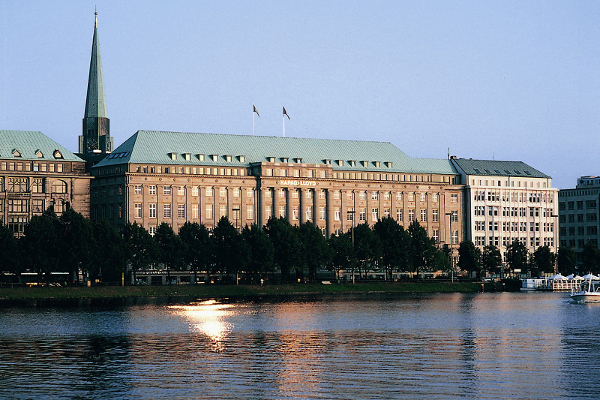 Follow this link for directions: http://goo.gl/0ZDp4w

Hapag-Lloyd AG
Ballindamm 25
20095 Hamburg

Date and Time
---
Wednesday, June 4th, 2014
18:00 Begin / Get together
18:30 Presentations, Talks, Demos
more details will follow
Organizer
Stefan Reichert, Zühlke Engineering
Sponsors
Following the principles of openness and transparency, Martin and Peter decided to do the sponsoring for the Eclipse Demo Camp Juno 2012 in Hamburg slightly different and use an open crowd-funding process (described in detail below). Due to the huge success of this process, we plan to do it again! So if you or your company want to sponsor the event, feel free to add your name / your company's name to the list, including the amount of money you would like to sponsor.
Sponsoring for the demo camp is totally open and transparent to everybody. We would like to invite everybody to participate in this sponsoring. The only thing you need to do in order to participate in this sponsoring is to add yourself (you as a person or the company that is sponsoring) to this section of the wiki page. Please add your name or company and the amount of money you would like to sponsor.
This is totally open. Everybody is invited to join the group of sponsors. Companies as well as individuals are invited to participate in this. And you decide for yourself on the total amount of money you would like to spend. The more money we get from YOU all, the more we can spend at the event for drinks and food. So please start today, convince your boss or spend your own money, and add you to the sponsoring list for the next Demo Camp in Hamburg.
The event will continue to be free for all participants (as it was in the past) and you don't need to sponsor just to participate.
One additional note: We will donate 20% of the sponsored food/drinks to an organisation that supports homeless people in Hamburg. So 20% of the ordered drinks/food will not be delivered to our demo camp, but directly to that organization at the same time. We did that once in the past when we ordered more stuff that we could eat and we thought we should do this again, but this time by purpose.
Our sponsors

itemis is general sponsor with EUR 500,-

Pivotal is general sponsor with EUR 500,-

Zühlke Engineering is general sponsor with EUR 500,-

Hapag-Lloyd AG sponsors the location
Agenda
18.00: Get together
18.30: Opening/Welcome
18:45 - 19.00: TBD
19:05 - 19:20: TBD
19:25 - 19:40: TBD
19:45 - 20:00: TBD
break
20:30 - 20:45: TBD
20:50 - 21:05: TBD
21:10 - 21:25: TBD
21:30 - 21:45: TBD
Proposals
Eclipse Flux - Connecting the Eclipse IDE to the Cloud-Based Era of Developer Tooling (Martin Lippert, Pivotal)
Eclipse LanguageTool plugin - How to integrate the Open Source grammar, style, punctuation and spell checker LanguageTool into the Eclipse IDE to automatically correct your texts. The introduction can be followed by a workshop/introduction on how to add new XML based rules. (Matthias Mailänder, vogella GmbH)
JavaFX - Tom Schindl
Server-side OSGi - The hard way - Pascal Alich
MapStruct - Generating type-safe and performant bean-to-bean mappers in Eclipse (Gunnar Morling)
Who Is Attending
If you plan on attending please add your name and company to the list below. You need to have an Eclipse Bugzilla account to do so. Signing up is really easy and not only gives you the chance to attend Eclipse DemoCamps, but also gives you the sweet fuzzy feeling of being able to file Eclipse bugs! Come on, give it a try - we know you can do it!
Frank Borasch, Flensburger Schiffbau-Gesellschaft mbH & Co. KG
Dr. Jörn Langheinrich, Flensburger Schiffbau-Gesellschaft mbH & Co. KG
Timo Lange, Flensburger Schiffbau-Gesellschaft mbH & Co. KG
Katja Christiansen, Flensburger Schiffbau-Gesellschaft mbH & Co. KG
Thomas Stoye, Flensburger Schiffbau-Gesellschaft mbH & Co. KG
Sandra Ortloff, Flensburger Schiffbau-Gesellschaft mbH & Co. KG
Jan Ortmann, Mondula
Werner Keil - Creative Arts & Technologies
Harald Albers - HS - Hamburger Software
Andreas Gellendin - Kühne + Nagel (AG & Co.) KG
Christian Hempe
Jelena Alter, eclipse foundation
Florian Siebert
Tobias Friedrich
Ulrich Grave