Eclipse DemoCamps Luna 2014/Chemnitz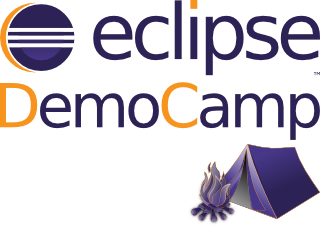 Location
Fraunhofer-Institut für Werkzeugmaschinen und Umformtechnik IWU
Reichenhainer Straße 88
09126 Chemnitz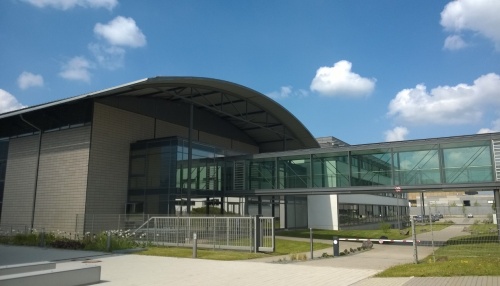 Room: H 130
Date and Time
---
Wednesday, June 18th, 2014
17:30 Begin
18:00 - 21:30 Presentations, Talks, Demos
Sponsors
---
This Demo Camp will be sponsored by itemis AG and the Fraunhofer IWU Chemnitz.

itemis AG is a Eclipse strategic member and the leading company for model-driven software development.

"Research for the Future" is the motto of the Fraunhofer Institute for Machine Tools and Forming Technology IWU. This is exemplified by the Institute's strong emphasis on application-oriented research and development in the field of production technology for the automotive and mechanical engineering sectors.
If your company is willing to co-sponsor this event, please contact Holger Kremß.
Organizer
---
Holger Kremß, itemis AG
Ken Wenzel, Fraunhofer IWU Chemnitz
Agenda
---
Language of presentations/talks/demos will be German.
17:45 - 18:00 Opening
18:00 - 18:30
18:30 - 19:00
19:00 - 19:15 Break, Snacks
19:15 - 19:45
19:45 - 20:15
20:15 - 20:30 Break
20:30 - 21:00
21:00 - 21:30
Presenters
---
If you would like to present at this event, please contact Holger Kremß.
...
Who Is Attending
---
If you plan on attending please add your name and company to the list below. If you have any trouble with the wiki, just send an email to Holger Kremß.
Ken Wenzel, Fraunhofer IWU
...