Eclipse DemoCamps Kepler 2013/Prague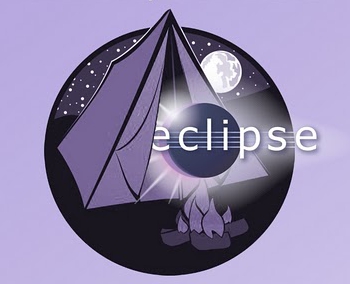 What is an Eclipse DemoCamp?
Eclipse DemoCamp je příležitost ukázat všechny úžasné a zajímavé technologie vyvinuté v Eclipse komunitě. Také je to příležitost setkat se dalšími Eclipse fanoušky. Událost je to neformální. Návštěvníci a přednášející ukazují co dělají s Eclipse. Může to být ukázka výzkumných projektů, použití open source projektů Eclipse, aplikací založených na Eclipse atd.
/ DemoCamps are an opportunity to showcase all of the cool and interesting technology being built by the Eclipse community. They are also an opportunity for you to meet Eclipse enthusiasts in your city. The format of a DemoCamp is informal. A group of Eclipse enthusiasts meets up and demos what they are doing with Eclipse. The demos can be from research projects, Eclipse open source projects, applications based on Eclipse, commercial products using Eclipse or whatever may be of interest to the attendees.
Sledujte náš web http://eclipseczech.cz/ nebo Twitter, Google+, Facebook, LinkedIn.
Datum a čas / Date and Time
Čtvrtek 20. června od 18-21 hodin.
Umístění / Location
Technická 4, Praha 6 Dejvice (budova Fakulty strojní ČVUT) (mapa)
Nejsnáze metrem: konečná stanice metra A Dejvická. Z Vítězného náměstí ("kulaťáku") jdete do areálu ČVUT. Po pravé straně narazíte na budovu strojní fakulty. Ve vstupní hale a u vrátného se dozvíte, kam jít dál.
Sponzoři / Sponsors
Tento Eclipse DemoCamp bude sponzorovat / This Eclipse DemoCamp will be sponsored by
Virtage Software.
Profesionální služby, podpora, konzultace a školení Eclipse IDE, RCP, RAP, OSGi, Jetty, Linux.

Ústav přístrojové a řidicí techniky (Odbor automatického řízení a informatiky), Fakulta strojní, ČVUT v Praze Department of Instrumentation and Control Engineering (Division of Automatic Control and Engineering Informatics), FME, Czech Technical University in Prague.

Anywhere s.r.o.
Chytré aplikace bez hranic.

Vaše logo

Uvídáme jakoukoli pomoc! Napište na libor@eclipseczech.cz. / If your company is willing to co-sponsor this event, please contact libor@eclipseczech.cz.
Organizátor / Organizer
Libor Jelínek za Eclipse User Group Česko
libor@eclipseczech.cz
http://devblog.virtage.com/libor-jelinek/
http://twitter.com/liborjelinek
Agenda
Konkrétní den bude brzy znám. / The date will be know soon.
18:00 - 18:15: Uvítání / Welcome
18:15 - 18:45: Vesmír jménem Eclipse, Libor Jelínek (Virtage Software)
18:45 - 19:15: IBM Domino a OSGi, vývoj Eclipse plug-inů pro Lotus Notes, Martin Jinoch
19:15 - 19:45: Pauza na kávu a občerstvení / Coffee break, refreshment
19:45 - 20:15: Třetí přednáška / Third speaker NEOBSAZENO - BUĎTE ZDE VY / STILL FREE - APPLY YOURSELF
20:15 - 20:45: Čtvrtá přednáška / Fourth speaker NEOBSAZENO - BUĎTE ZDE VY / STILL FREE - APPLY YOURSELF
20:45 - ...: Party, socializing, networking :-)
Anotace přednášek a dem / About presentations
Vesmír jménem Eclipse
Libor Jelínek, Virtage Software
Eclipse, většině lidí známý jen jako IDE, je ve skutečnosti velký mocný soubor technologí a celý ekosystém pro vývoj nejen desktopových aplikací. Přehršel zkratek, termínů a nepříliš obecně známých technologí činí vstup do vývoje s Eclipse složitým. Prezentace Vás uvede do klíčových témat, která uspořádá a demonstruje v krátkých ukázkách použití.
IBM Domino a OSGi, vývoj Eclipse plug-inů pro Lotus Notes
Martin Jinoch
Strucne predstaveni platformy IBM Notes, ktera pouziva Eclipse jako zaklad pro klientske i vyvojarske prostredi. Neni bez zajimavosti, ze vyvojove prostredi je k dispozici zdarma, takze si kazdy muze vyzkouset, zda ho platfoma Notes nezaujme. Serverova cast (IBM Domino) zase mimo jine umoznuje pouzivat OSGi pluginy (Eclipse Equinox) pro rozsirovani funkcnosti. Aneb dalsi pripad, kdy open source software pohani komercni a uspesne reseni.